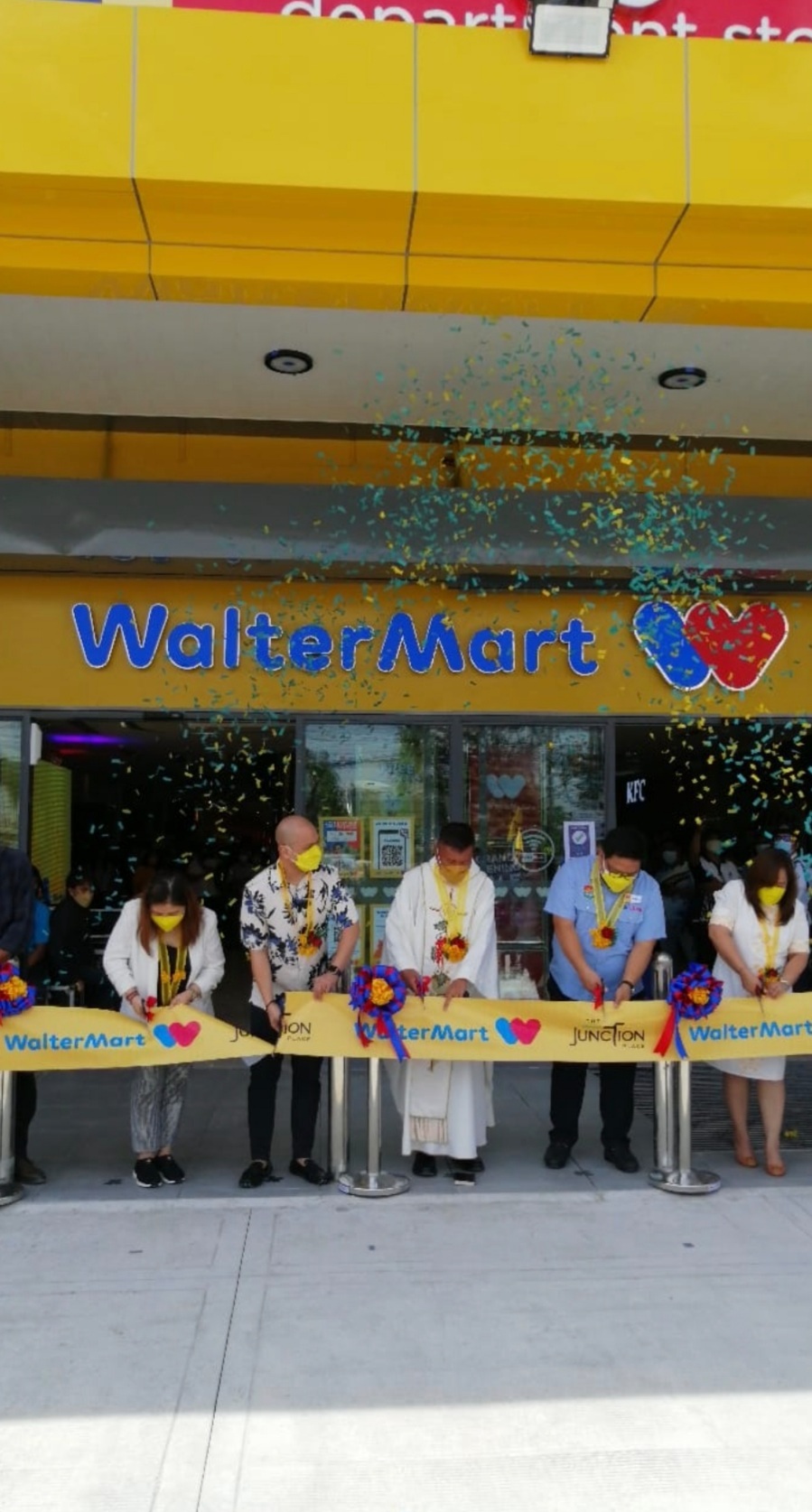 WalterMart brings its one-stop, convenient, fresh and safe shopping experience to the Novaliches Community with the opening of its 37th mall on May 26. With this, WalterMart continues to provide its signature heart-felt service and provides even more reasons for customers to love going to this newest community mall.
Love Choices
As the favorite go-to place of the community, WalterMart is a one-stop destination including a supermarket, home appliances, specialty stores, wellness services and food selections. The  Novaliches community will surely experience #MoreToLoveatWalterMart shopping all in one hub.
WalterMart Supermarket takes the grocery shopping experience a notch higher. From farm fresh to seafood and oriental produce, to International Flavors and Healthy Organic Sections – the widest assortment of essential goods are housed in this newest branch. With the increased demand on ready to cook meals, they partnered with restaurant brands to carry restaurant-quality food products such as Shakeys, Goldilocks etc.
Abenson – the Philippines' largest appliance store carries up to a thousand items from home appliance to work from home essentials.
W Department Store, has a wide array of fashion and beauty brands like Penshoppe, Wrangler, Mr. Lee, Disney, Hawk, Mossimo, Dowell, Ever Bilena, and Casio alongside its home essentials sale of up to 50% off.
The mall also boasts a line-up of tenants to amp up its assortment – food selections like KFC, Dunkin Donuts, and Chatime, and a food court where friends and family can dine together at Potato Corner, TakoBros and Siomai House. Essentials stores carry branded and value items like Ace Hardware, and Watsons. Service lanes and Cyberzone open to cater a one-stop shop experience like BDO, Core Pacific Exchange, Samsung, Infinix and Cellstuff, and Metrofone.
Love Convenience
Customers can expect thoughtfully designed wide aisles, smooth parking and easy to access commute routes. Free Parking perks awaits the customers to celebrate its opening day.
Faster, easier and hassle-free options for customers to receive their orders thru designated pick-up points via the curb side pick-up program. WalterMart Supermarket has also grown its online ordering capability via its Grocery Delivery site, www.waltermart.com for a full omni-channel experience.
Love Community
WalterMart is operated by the community, for the community. It takes pride in being part of each community that they serve. Providing local jobs and a space where local businesses can showcase their produce.
Love Savings
Grand Opening Sale welcomes the Novaliches community with up to 50% off, Buy 1 Take 1 and promo bundles from your favorite branded stores. Followed by a 10-day Sale from May 27-June 5.
WalterMart The Junction is located at Quirino Highway, Brgy. Talipapa, Novaliches, Quezon City and opens at 10am-9pm daily.
To get latest updates from WalterMart:
Facebook: @WalterMartMallOfficial
Instagram & Tiktok: @ilovewaltermart
Website: www.waltermart.com.ph