- Advertisement -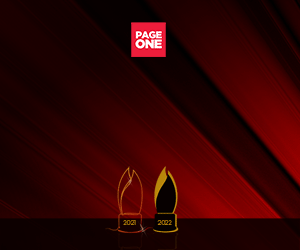 "GrabPay GrabPay Card It and Win Challenge" gives you raffle promos on top of exciting rewards
Whether you are purchasing groceries for the family or simply buying the latest fashion must-haves, there has never been a more ideal time to pay with GrabPay Card, Grab's digital-first prepaid card! In a recently launched  "GrabPay GrabPay Card It and Win" challenge, card users will not only earn GrabRewards points for every transaction they make with the card but also be able to earn up to 10 raffle entries each to win a brand new iPhone 12! The challenge will last for the whole of March 2021.
"Since its launch last year, GrabPay Card has won much interest from local consumers as they find it convenient to use the card to pay for not just Grab services, but also in-stores especially in malls and restaurants. Paying with the Card can earn them GrabReward points – which in turn enable them to redeem from thousands of items," said Erwin Yamsuan, Country Lead for Grab Financial Group Philippines. "The 'GrabPay GrabPay Card it and Win' challenge is our way to make the deal even sweeter for our loyal consumers!  Our consumers can get multiple raffle entries for more chances to win an iPhone 12. At the end of the month, we are raffling off 20 iPhone 12s."
These iPhone units will be raffled in two separate rounds. The first round of raffle will be for March 2-15 and the second round covers March 16 and 31.
MORE TRANSACTIONS, MORE RAFFLE ENTRIES
Launched in 2020, GrabPay Card, the digital-first prepaid card allows Filipinos to enjoy a seamless digital payment experience that's safe, convenient, and rewarding. Users can earn even more rewards on all their online shopping transactions as well as exclusive perks such as a 3-month free subscription to Spotify Premium for first-time Spotify premium users.
Because of the global acceptance of Mastercard, the GrabPay Card can be used for millions of online merchants worldwide, including favorite online platforms such as Lazada and Shopee or online stores like MetroMart and Boozy.ph. You can also link your GrabPay Card to your iOS App Store or Google Play.