SB19, Rico Blanco, and The Juans set to perform at Smart Araneta Coliseum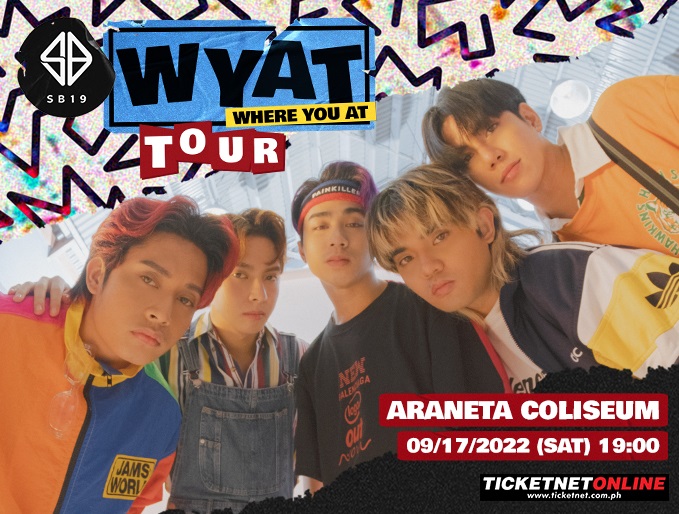 Are you looking forward to seeing one of P-Pop's leading acts take the stage by storm or are you raring to listen to some good ole' Pinoy ballads? There's no better destination than the City of Firsts as a slate of legendary and up and coming local musicians are set to perform at the Smart Araneta Coliseum month until October!
After two years of absence from the concert stage, one of Pinoy Rock's titans, Rico Blanco, is returning to live performance with his solo concert happening on September 11 at the Smart Araneta Coliseum. Rico's fans will be treated to a night filled with his greatest hits and a certain hit of nostalgia. He will also be joined by friends EbeDancel and Zild Benitez, and a venerable slate of other artists are also expected to perform with him so it's best to secure your tickets as early as now. The concert simply called "Rico Blanco" is produced by KDR Music House and Wish. Tickets are available starting at ₱500 and can be purchased through TicketNet outlets and its website.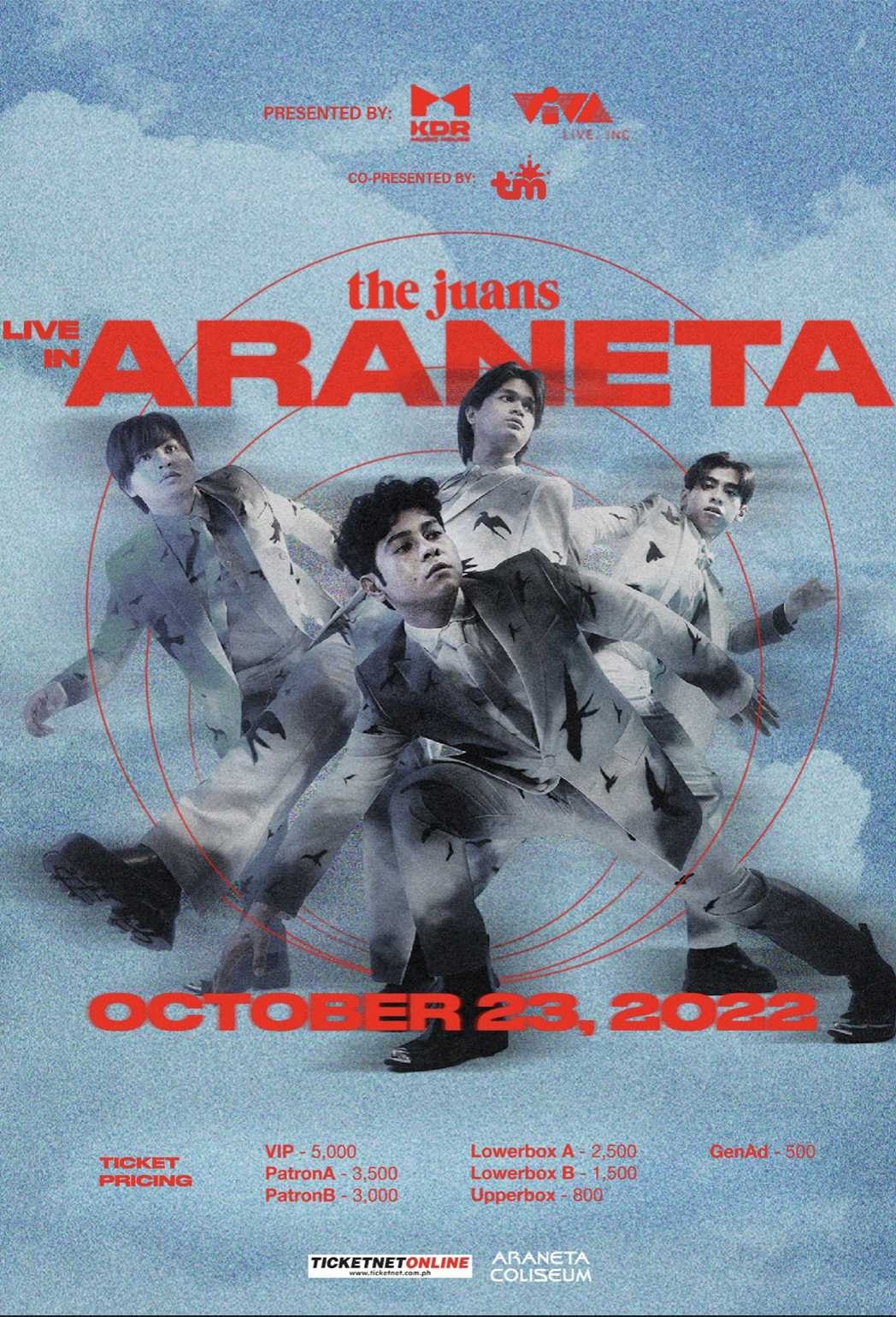 A'TINs, we know you've been waiting for this! Get to see SB19, the biggest P-Pop act today, completely dominate the stage of the Smart Araneta Coliseum for the kickoff concert of their world tour entitled WYAT Where You At Tour. SB19–made up of members Justin, Stell, Felip, Pablo, and Josh–made headlines after selling out this kickoff concert in less than 24 hours. Fans are looking forward to hearing and seeing the live performance of SB19's monster hits like 'Go Up', 'Bazinga', and 'MAPA' among many others. To learn more about this event, please visit the TicketNetwebsite.
Meanwhile, one act that has been making waves recently is OPM band The Juans. Composed of four members—Carl Guevarra, Japs Mendoza, RJ Cruz, and Chael Adriano—they are the hitmakers behind hit songs like Dulo, Hatid, and Hindi Tayo Pwede, among many others. And this October 23, they are set to stage their debut concert dubbed "The Juans Live in Araneta" at the Smart Araneta Coliseum. Expect some beautiful music that will tug at the heartstrings as the band sings many of their hits for their adoring Juanistas. Tickets are available starting at ₱500 and are available through TicketNet outlets and its website.
The Smart Araneta Coliseum has been the venue-of-choice for many local and international performances across the years. In fact, the Big Dome is often regarded as the premiere concert venue in the country and has attracted millions of fans raring to see outstanding performances over the years.
"Many bands, singers, and performers have chosen the Smart Araneta Coliseum over the years because the Big Dome is proven to bring the best concert experience to fans. We're looking forward to all these performances from some of our favorite musicians, and we're sure the fans can't wait to see these live as well. So we invite all of them to book their tickets early through TicketNet," Irene L. Jose, COO of Unipromsaid.
For more information about Smart Araneta Coliseum, please visit https://smartaranetacoliseum.com/. To inquire about how you can book an event, click this link for Smart Araneta Coliseum.
You may also visit https://ticketnet.com.ph/ to see all the upcoming events at the Smart Araneta Coliseum and the New Frontier Theater and book tickets for these events. You may also like and follow them on https://www.facebook.com/TicketNetPH/.