- Advertisement -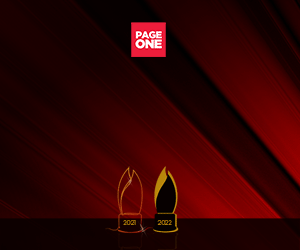 Legions of loyal superfans took to the streets of Eastwood City at the Warner TV Pop Expo on November 17 to celebrate their love of pop-culture.
This year's event focused on heroism. Friends and families came in full costume styled after their favorite superheroes and enjoyed a day filled with new and exciting experiences, from art to music, talks to games and activities.
Everyone was ecstatic to see the famous couch from Central Perk at the "We Are F.R.I.E.N.D.S." interactive photo area. The couch was flown in from the States as the iconic TV 90s sitcom celebrates its 25th anniversary. Fans of The Big Bang Theory and Young Sheldon also faced against each other to prove their knowledge about the two shows.
Meanwhile, fans of the Dark Knight showed their creativity at the "Batman-By-Us" interactive graffiti exhibit. Expo panelists, Gelo Grayson and Kino Kaoru, created three generations of Batman-inspired suits for the fans to paint on.
Industry experts were also able to share their knowledge to thousands of expo goers as the Pop Talks were held at the main stage. The speakers included Lari Gazmen of Nobody Clothing, Mong Feliciano of Resonate App & Kyltro, Nikki Dela Rea of The Twelfth House, and Narez of Careless Manila & Island City for the Streetwear Panel. The Independent Publishing Panel included Bad Student while the Cosplay Panel is headed by Gelo Grayson and Kino Kaoru.
Social media extroverts also had the most wonderful time as the entire venue had various Instagram-able photo op areas perfect for selfies or groufies. One of the crowd favorites was everyone's fave ghost-hunting dog, Scooby-Doo, who celebrated his 50th birthday this year.
Warner TV Pop Expo's signature booths Artist Alley, Maker Center, The Heroic Training, and games such as the Arrow-inspired "Archery Attack", Swordplay and Shooting Range made a comeback this year. E-gamers were also treated to an all-day e-sports tournament while board games at the Table Top Gaming booth were also made available for fans to enjoy while making new friends.
On-stage performances from some of the country's biggest musical acts like She's Only Sixteen and Earl of Manila were scheduled to cap off the day. The superfans went home with cool prizes and exclusive goodies as well as their very own Warner TV merchandise which they designed at the Giveaway Central.
Warner TV is the home to blockbuster movies Harry Potter, The Lord of the Rings, as well as some of the fan-favorites including The Big Bang Theory, Young Sheldon, Impractical Jokers, Carbonaro Effect. The top general entertainment channel in Mega Manila among young adults* also premieres exclusive shows such as Batwoman, The Flash, Blindspot, Arrow, DC's Legends of Tomorrow and Supergirl on the same day as the US.
For more photos and information about the event, visit the Warner TV Pop Expo Facebook page and stay tuned to Warner TV (Cignal Ch. 235 and SkyCable Ch. 34) for your favorite shows and more exciting events. To know more about Warner TV, visit http://www.WarnerTVasia.com/ and join the conversation on social media on Facebook (https://www.facebook.com/WarnerTVAsia/) and Instagram (https://www.instagram.com/WarnerTVasia/).