Glorious Industrial & Development Corporation (GIDC), also known as the Stevia Company, is launching a lineup of naturally-sweetened and healthy beverages so sugar-conscious Filipinos can still enjoy their favorite drinks without guilt.
GIDC, The Stevia Company's line-up of products under its Glorious brand includes the Glorious 3in1 Premium Coffee and Glorious Iced Tea Mixes, and the Sweet & Fit Stevia Tea. These drinks are not only good for the body, they also taste great too!
Glorious beverages are sweetened with Stevia, a healthy alternative to sugar. One teaspoon of Stevia is equivalent to six teaspoons of sugar. It is the perfect choice for those who are conscious about their intake of sugar but dislike the taste of chemical-based sugar substitutes.
"By making premium and healthy products accessible to Filipinos, GIDC, Stevia Company is helping everyone make better choices for their health," says Ms. Au De Leon, president and CEO of GIDC, The Stevia Company.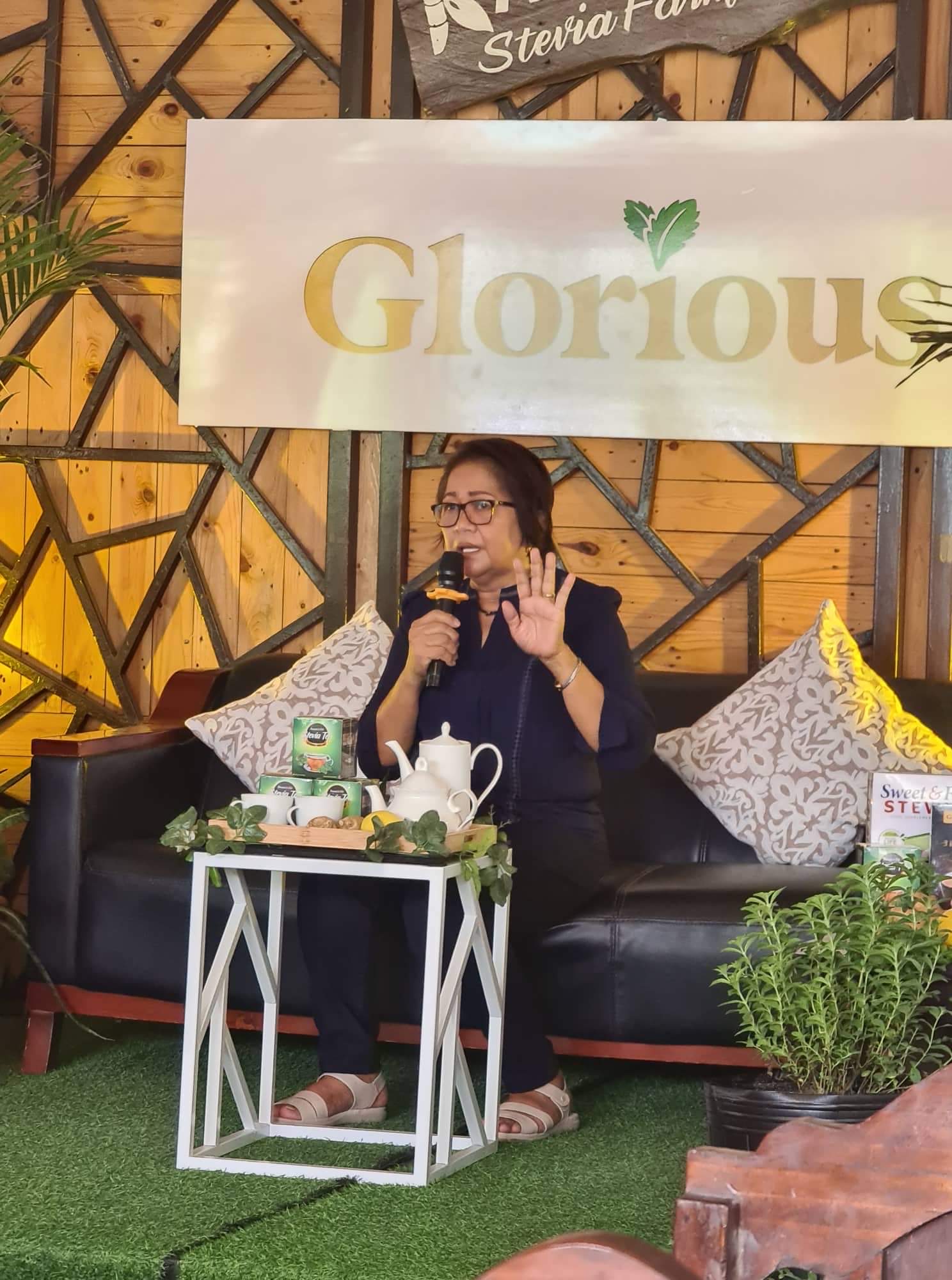 Stevia is a natural sweetener derived from the leaves of the Stevia rebaudiana plant. It is 300 times sweeter than sugar, but it has zero calories and does not cause spikes in blood sugar levels. It is better than chemical-based artificial sweeteners because it does not have any aftertaste or carries potential health risks.
GIDC, The Stevia Company's products are safe for weight watchers, people with heart conditions and reduces the risk of Diabetes.
Glorious Premium 3in1 Coffee Mix is a delicious coffee blend sweetened with Sweet & Fit Stevia is recommended for people with sugar intake related concerns, weight watchers, and other health-conscious individuals. Sweet & Fit Stevia has zero calories, zero fat, zero sodium, zero carbohydrates and zero cholesterol.
Glorious also have the following variants, 4-in1 Malunggay-based coffee; 5in1 Coffee Mix with Brown Rice; and the 7in1 Coffee Mix with Malunggay, Mangosteen, Calcium, Goto Kola, and sweetened with Sweet & Fit Stevia.
Individuals with sugar-related concern may now enjoy their favorite fruit teas with Glorious Iced Tea Mixes that comes in Red Berries, Lemon & Cucumber flavors; or make other beverages like milk teas and shakes with Sweet & Fit Stevia Tea that they may drink hot or cold or topped with non-dairy milk or fresh fruits for a healthy pick-me-up.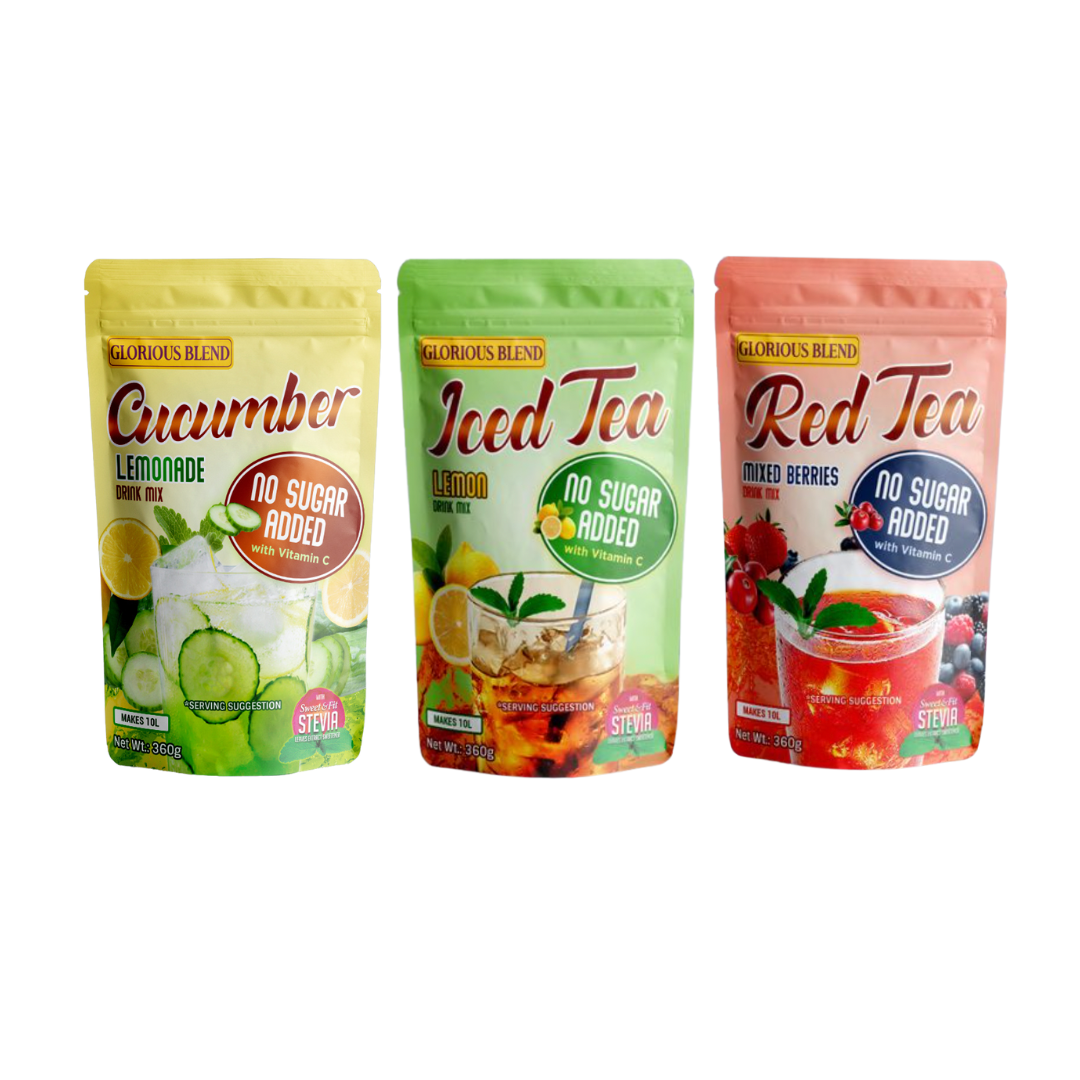 GIDC, The Stevia Company, the maker of Glorious products is a Filipino-owned company. In 2009, Sweet & Fit Stevia was certified by FDA and GIDC was recognized as the Philippines' 1st Stevia Company. The company became ISO 9001:2015 Quality Management System Certified in 2017.
"We support our local farmers and workers because all of our products are grown and manufactured here. The market's continued support sends their children to school and improves the quality of their lives," adds Ms. De Leon.
GIDC, The Stevia Company also notes that switching to Stevia will help cushion the effects of the impending sugar shortage in the Philippine market. Consumers can opt to sweeten their beverages with Sweet & Fit Stevia because they need very little to achieve the desired sweetness.
Glorious products are available in leading supermarkets and convenience stores nationwide.
For more information, visit www.glorious.com.ph and www.sweetandfitstevia.com.