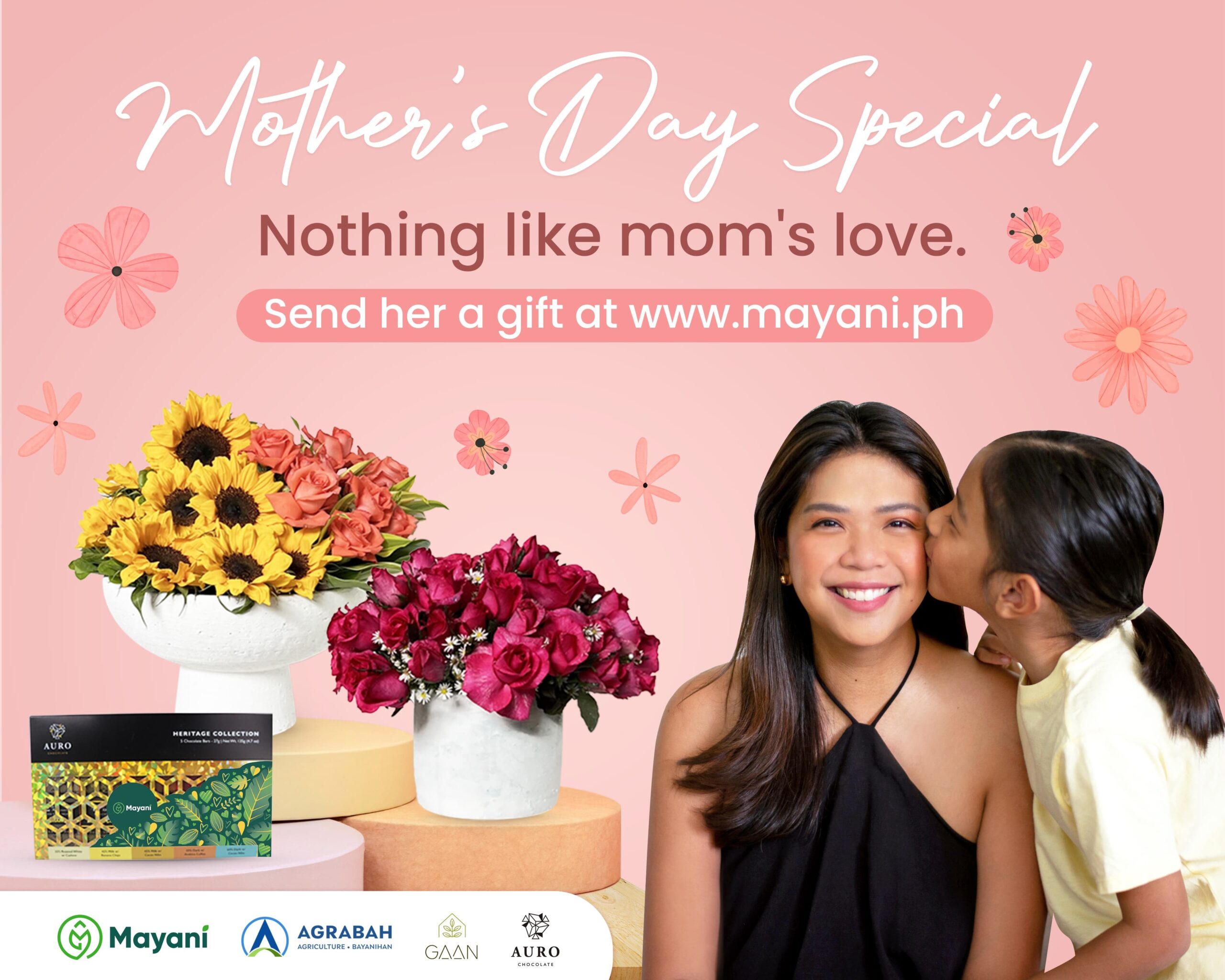 Caption: Because a mother's love is unique, nurturing, and all-encompassing.Bride and Breakfast Founder Janna Simpao on a heartwarming moment with her daughter.
It is that time of the year again when we celebrate the efforts of the very person whose unconditional, unbeatable love binds our families together: our super moms.
To elevate the usual gift options for Mother's Day, leading farm-to-table platform Mayani.ph collaborates with premium bean-to-bar chocolate maker Auro Chocolate and keysocial enterprises GAAN and Agrabah by curating special potted flowers and plants collection with names symbolizing the different kinds of motherly love.
Every gift is composed of farm fresh flowers elegantly nested and arranged in terracotta bowls from GAAN's artisan pottery community in Pampanga. All are paired with a limited edition Mayani and Auro co-branded Heritage Collection Chocolate Set: 5 chocolate bars from roasted white to premium dark.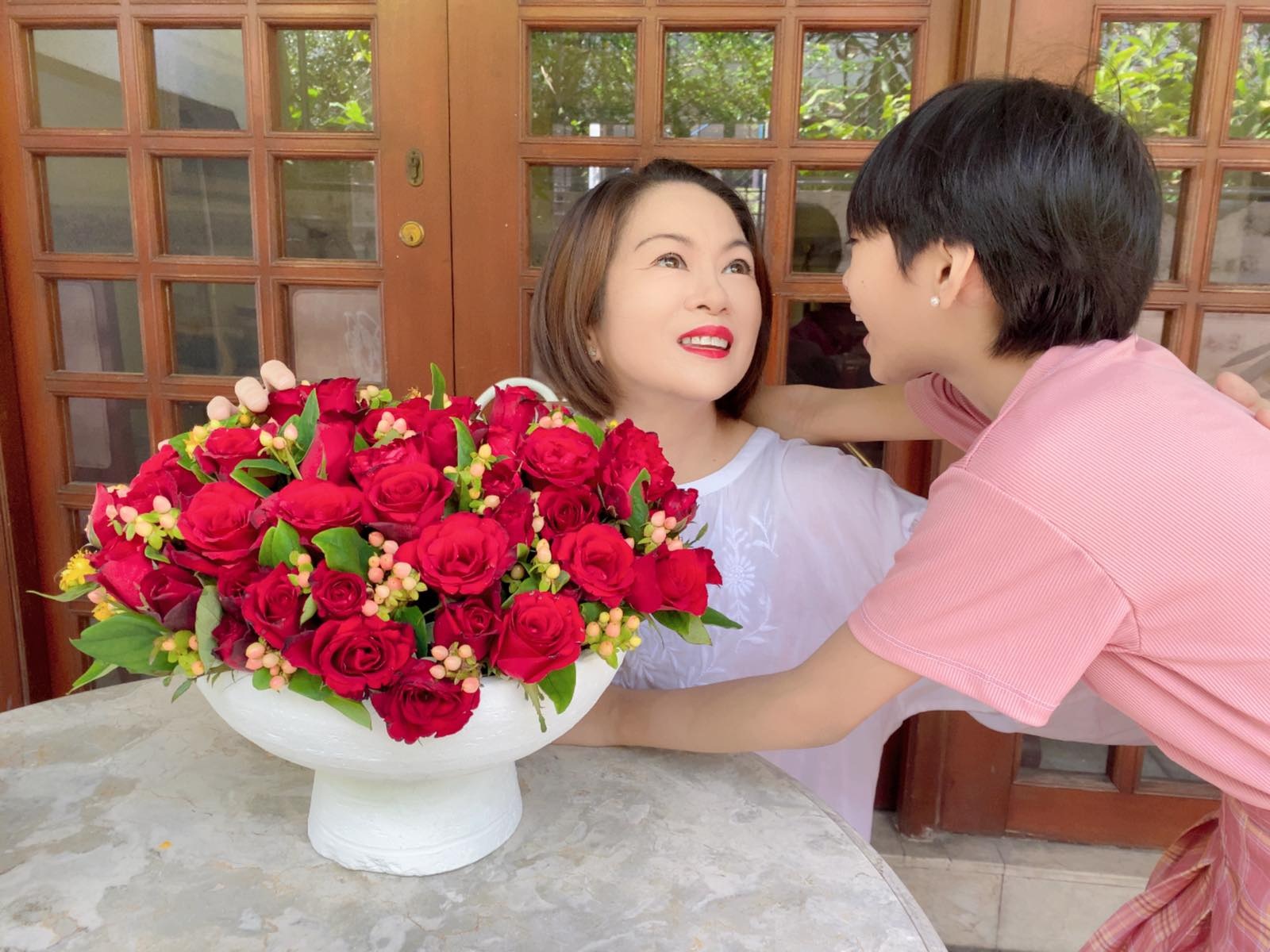 Caption: Atty. MiscenDesiderio-Dime (Managing Director for Legal Services, Ethics, Compliance, and Regulatory Operations of a large international BPO) gets home and receives a warm hug from her youngest daughter
"We wanted to come up with customized gifts that not only transcend the conventional considerations for Mother's Day, but also hone in on our enduring model of creating impact for different stakeholders through partnerships: the cut-flower farmers, cacao growers, and artisan pot makers," says Lance Villanueva, the Co-Founder & Chief of Fulfillment of Mayani.
Known for its thrust of providing a broader and more stable market for smallholder farmers and fisherfolks, Mayani also works strategically with the likes of the Department of Trade & Industry in expanding its impact footprint across more regions in the Philippines.
Prim Paypon, the Co-Founder and Curator of GAAN, elaborates on the underlying thought and curation process for the collection. "For Mother's Day, we thought of celebrating our mother's unwavering love and remarkable labor to their children from birth to adulthood. We want to celebrate the loving labor of their hands, from guiding their children to take their first step to creating wonderful meals on their family's table," he explains.
"For this campaign, we named each flower arrangement from how we recall and cherish our own memories with our life's first greatest woman," Paypon adds.
The curated bundles are available for pre-order at www.mayani.ph/MOM until May 5. Deliveries within Metro Manila will happen on the morning of May 8. Special promos are also available when paid viaGrabPay and various credit card partners.
Tags:Mayani, GAAN, Auro Chocolate, Agrabah, Lance Villanueva, Prim Paypon