Harry Potter enthusiasts in the Philippines have a reason to rejoice as The Elephant House, a renowned Scottish authors' café revered as the "birthplace" of Harry Potter, is set to open its inaugural international branch outside of Edinburgh. The highly anticipated establishment will find its home in the vibrant heart of the new Greenhills Mall, offering Filipino fans a unique experience steeped in literary history.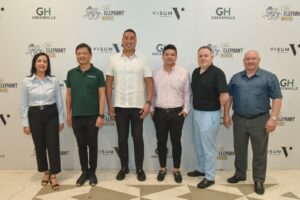 Located in San Juan City, Greenhills Mall has long been a haven for hobby stores catering to collectors with a wide range of interests. Here, enthusiasts can explore a vast selection of treasures, including toys, figurines, trading cards, and K-pop photo cards. Surrounding the mall, a bustling array of restaurants and cafes awaits, offering an enticing variety of cuisines to suit every taste. Come December 2023, it will proudly host the first International Elephant House Café in the Philippines, adding a touch of enchantment to the already vibrant shopping and dining scene.
"We're beyond excited for Greenhills Mall to be the home of The Elephant House in the Philippines. Greenhills Mall has always supported the many interests and hobbies of our shoppers, and the Harry Potter fandom will soon experience the magic themselves," says Arch. Renee Bacani, Vice President of Ortigas Malls.
The Elephant House, in collaboration with retail brand Museum Context, has formed a groundbreaking partnership with Philippine restaurant group Visum Ventures. This marks the first international venture for Elephant House under its Elephant House International brand. The renowned Museum Context, located on the vibrant and picturesque Victoria Street in Edinburgh—a beloved destination for Potter enthusiasts due to its resemblance to Diagon Alley—will soon be accessible to Harry Potter fans of all ages.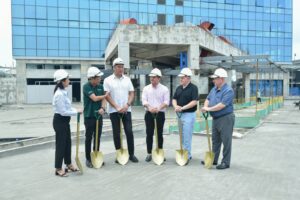 Elephant House owner David Taylor and retail entrepreneur Andrew McRae, creator and curator of unique private label products and officially licensed Harry Potter merchandise available through his Museum Context stores, launched their partnership in December 2022. Scottish food producers are set to benefit from the enterprise which will see unique Elephant House blend coffee, teas, and menus featuring tried and tested recipes alongside Scottish produce such as Walker's shortbread, Loch Fyne smoked salmon and Barr's Irn Bru.
Since its opening in 1995 in Scotland, The Elephant House has evolved into a renowned tourist destination, captivating fans who revel in the world of Harry Potter.  Inside, the enchantment extends with an array of officially licensed Harry Potter merchandise provided by Museum Context, alongside a plethora of elephant-themed accents. It's a unique haven where enthusiasts can connect over their mutual adoration for the beloved series. Guests can indulge in the cafe's delightful offerings, including the distinct Elephant House blend coffee, teas, and scrumptious Scottish cuisine. In the Philippines, it will faithfully replicate the menu and ambiance. As night falls, the cafe will unveil an additional delight—a whisky bar—to cater to the nocturnal visitors. Undoubtedly, with the support of Visum Ventures, this flagship store will become a must-visit pilgrimage site for Potterheads seeking an immersive magical experience.
Visum Ventures, a Philippines-based company, has built an impressive line-up of food and beverage brands, including popular ones like Koomi, Oh My Greek, ZIG, and new brands like Salt & Ice and Crown Street Kitchen. Led by Founder and CEO John-Michael Hilton, it has also formed partnerships with renowned brands such as Tsokolateria, Bebang, No.1 Malatang, and T2. During a visit to Edinburgh on February 28, Hilton signed an exclusive agreement, solidifying Visum Ventures' rights to introduce Elephant House International in the Philippines.
 "Our portfolio is expanding with the exciting addition of Elephant House International. This franchise will offer Filipinos and tourists a unique and appealing experience, combining Harry Potter fandom, immersive ambiance, and merchandise sales," says Hilton. He added that the "Philippines has a flourishing cafe culture, a local customer base, and tourist population seeking a distinctive and unforgettable cafe experience."
The Elephant House International CEO and co-founder, Andrew McRae said: "We are thrilled to sign our first partnership with an organization that has the caliber and track record of Visum Ventures and underlines the international appeal of the one-of-a-kind brand experience we have created. Filipino consumers are always looking for new and exciting food and beverage options, and The Elephant House offer of innovative products and experiences has the potential to do extremely well in this market. Our range of exclusive and niche products are not available in other retail stores which gives us a unique selling proposition that will surely stand out in a crowded retail market."
The arrival of The Elephant House in Greenhills Mall signifies a momentous achievement for Ortigas Malls, as they consistently strive to provide Filipinos with exceptional experiences. The profound impact of the Harry Potter series, encompassing both the books and movies, has touched the lives of countless individuals. Now, from December 15 onwards, they can immerse themselves in a touch of magic right in Greenhills.
This is just one of the many concepts that Greenhills Mall will offer. Be sure to stay tuned via Greenhills Mall's Facebook (@greenhillsshoppingcenter) and Instagram (@greenhillsph) pages to see more exciting concepts in the future.
For more information on The Elephant House and updates on other activities, download the Ortigas Malls app and register for the Ortigas Community Card to enjoy exclusive perks.