On its 30th Anniversary, the Philippine Veterans Bank raised funds for the maintenance of Bataan Death March historical markers that had been destroyed, uprooted, and neglected due to drainage and other road projects.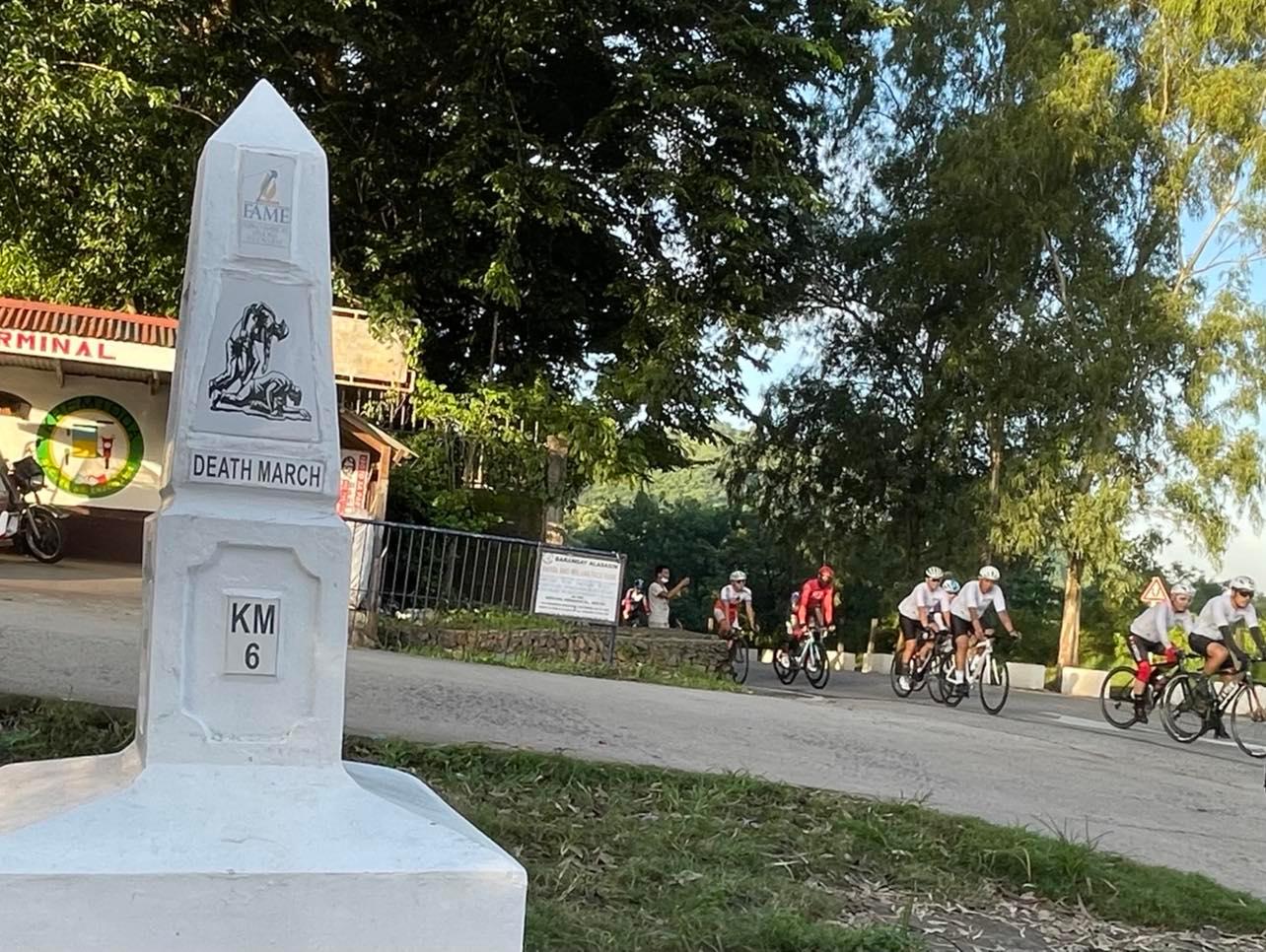 Bikers from Bataan, Pampanga, Tarlac and nearby provinces pedaled along the route traversed by the country's heroes.
The "Ride for Valor" a non-competitive 160 kilometers long bike ride raised close to P50,000 pesos and monetary pledges for the Filipino-American Memorial Endowment (FAME) to save our heroes' historical markers so that we may remember their sacrifice. The funds will be turned over to FAME, a non-government organization that maintains the kilometer markers of the Bataan Death March from Mariveles, Bataan to Capas, Tarlac.
Meanwhile, the Department of Public Works and Highways (DPWH) Region 3 gave an assurance that they will find suitable relocation sites for historical markers that will be affected by any road projects of the department. DPWH have likewise repainted the historical markers along the Bataan Death March route.
"We would like to thank all the bikers, sponsors, private corporations and LGU partners for their invaluable support to the recently concluded Ride for Valor. Special thank to DPWH Region 3 led by Regional Director Roseller Tolentino for their quick action and clarification about the Death March Markers along national roads that will be affected by road repairs," said Mike Villa-Real, PVB first vice president.
"Philippine Veterans Bank is committed to keeping the memory of our heroes alive in the hearts and minds of Filipinos, so that we may always remember their sacrifices for our country and our freedom," added Villa-Real.
The Death March markers serve as a reminder of the route taken by Filipino soldiers who defended the country against Japanese forces during World War II some 80 years ago. About 10,000 brave soldiers died along the route; many of the bodies were never identified or recovered.
Around 80,000 Filipino and American soldiers and prisoners of war were forced by the Japanese military to march 69 miles from Bataan to Tarlac during World War II.  Only some 54,000 persons reached the camp, and around 20,000 died due to starvation, dehydration, diseases, and the brutality of Japanese captors.
For more information, visit www.veteransbank.com.ph.