Speaking before leading multi-national companies in the Southeast Asian region, Philippine Finance Secretary Benjamin Diokno called for stronger regional cooperation, saying, "We believe international cooperation is key to equitable progress and shared prosperity, with Southeast Asia being an important node of growth for the global economy."
The speech was made via pre-recorded video by Secretary Diokno, one of the guest speakers at the prestigious 2022 International Business Review (IBR) ASEAN Awards held in Kuala Lumpur, Malaysia last December.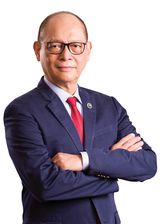 With a global economic downtrend looming, a strong US dollar, a COVID-19 surge in China, and the Russian invasion of Ukraine, the former central bank governor believes that the region can withstand all these external shocks.
Secretary Diokno mentioned that healthy competition among organizations across the region can serve as a breeding ground for innovative thinking and pioneering solutions. "Over the long term, we envision an Asian economic community that will provide a strong driver for growth within the region and beyond," he added.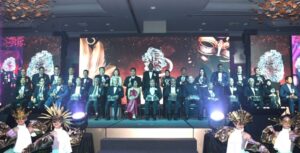 Photo shows some of the awardees together with the event's organizers (seated, from left:) Datuk Nazrul Mansor (FGV), Charlie Chow (Sunview Group Berhad), Datuk Ramli Mohd Tahir (KDEB Waste Management Sdn Bhd), YB Ng Zhe Han, H.E. Hermono, H.E. Naiyl Latypov, Datuk Beatrice Nirmala (The IBR Asia Group), Tan Sri Abang Johari, Datuk Wira Wan Ahmad, Uzir Wan Sulaiman, H.E. Dave Malcomson, Tan Sri G. Ganalingam (Westports Holdings Berhad), Datuk Seri Azman Ujang, Dr. Brian Shegar, H.E. Ar. Siti Rozaimeriyanty Abd Rahman (Eco Bumi Arkitek), and Fadli Mohd Ariff (PKNS). Joining them in photo were (standing, from left:) H.E. Florentino Batista Gonzales, Rashad Farooq Alshaikh, Walton Tang (Brikmen Sdn Bhd), Datuk Abd Latif Abu Seman (Malaysia Productivity Corp.), Mohd Muazzam Mohamed (Bank Islam Malaysia), Dato' Sri Liew Kok Leong (ARB Berhad), Irene Kwan (TMC Fertility & Women's Specialist Centre Sdn Bhd), Ang Siong Huat (Malaysia Airports Holdings Berhad), H.E. Francis Ndegwa Muhoro, Datin Adzliana Prof Datuk Dr Hassan (Usanita Sdn Bhd), Azrul Shah Mohamad (Tourism Selangor Sdn Bhd), Dr. Anna Hoo Jen Shi (Anna Hoo Clinic) Vejaiyan Gunasagran (Herbal Pharm Pte. Ltd.), Kenneth Kee (Origin Integrated Studios Sdn Bhd), and Datuk Dr Aizal Azan (Intitut Jantung Negara).
The International Business Review ASEAN Awards is one of Southeast Asia's most esteemed corporate awards ceremonies that honors organizations and leaders who have excelled in their performance while showcasing the best of the region's public and private sectors.
It gathers leading companies in the ASEAN to celebrate and honor milestones achieved in uplifting their countries' profiles in the region. This year's winners were feted for successfully navigating the various crises posed by the pandemic and emerging stronger than before.