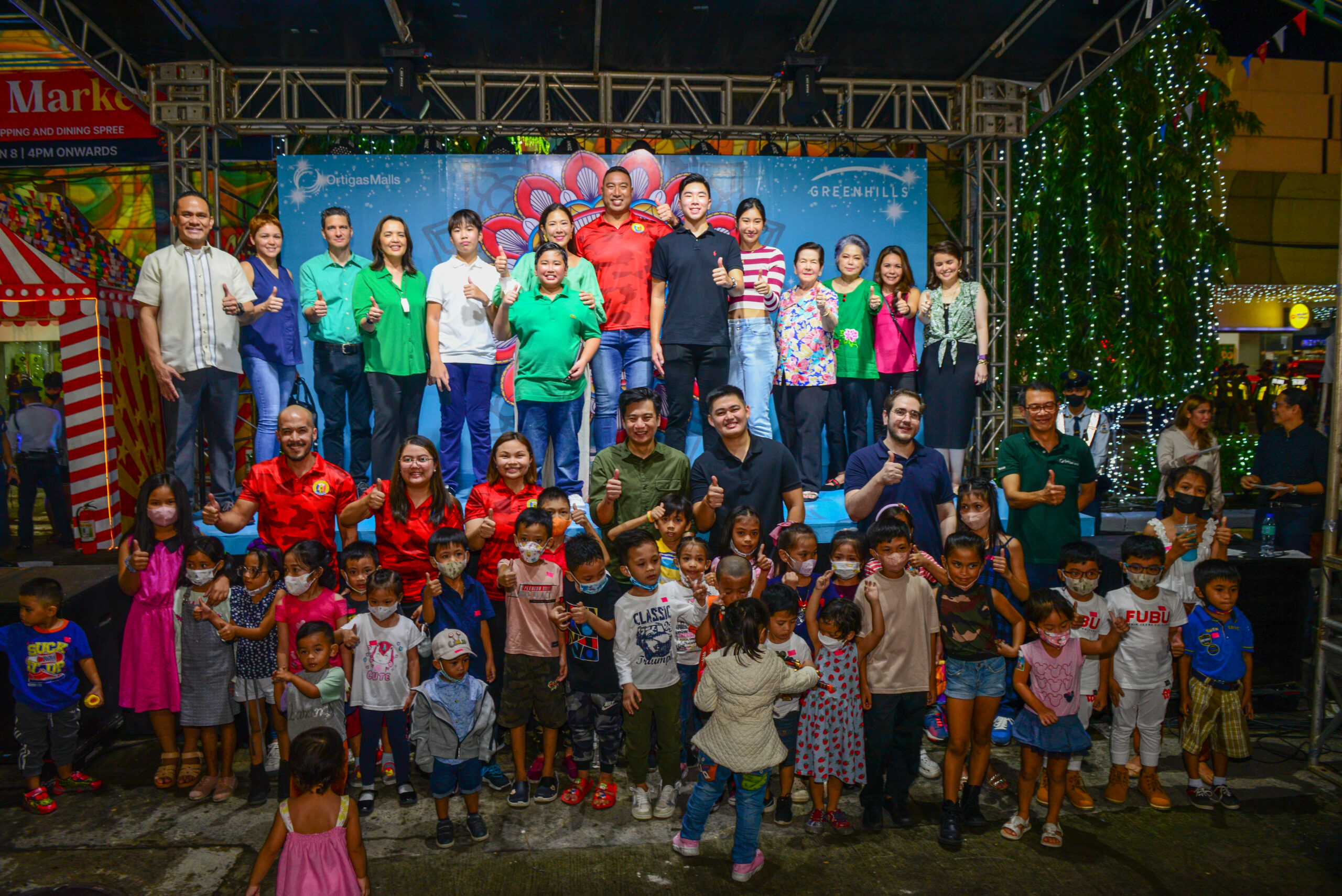 Ortigas Malls kicked off its yearly Christmas tradition, the Greenhills Night Market at GStrip on November 4, 2022. The event was organized by Ortigas Malls to welcome the holiday season at Greenhills Mall, the ultimate destination for shopping, entertainment, and dining.
"Greenhills Night Market has always been synonymous with Christmas shopping and the opening signals the start of holiday preparations for everyone," said James L. Candelaria, AVP, head of trade fairs & exhibits of Greenhills. "Generations of Filipinos grew up shopping at the Night Market with their parents and now with their own families."
With this year's theme "Merry Moments," the Greenhills Night Market is the place-to-be where families and friends can share festive experiences during the holiday season. Adding to the merry mood are the colorful parols that illuminate the Night Market and the rest of Greenhills to welcome the many holiday shoppers.
The opening ceremony was attended by San Juan Mayor Francis Zamora, who addressed guests, patrons, and sellers in his speech. He also explored the Night Market to check out the stalls and their wares. Ortigas Malls also spread Christmas cheer to children of Greenhills' security maintenance and medical frontliners of Greenhills Mall by distributing gift packs as part of the program.
"Here in Greenhills, we are family, and that's how we value one another. Nobody gets left behind and we all move forward," Candelaria said.
One of the Night Market's main attractions are the food stalls, where visitors can enjoy a wide variety of cuisines after a long day of shopping. From grilled food, filling rice meals, and drinks, among many others. Families and friends can enjoy their meals comfortably at the al fresco dining area in the venue.
Shoppers can also find a plethora of affordable products at the tiangge. It has an abundance of locally made fashion apparel, Christmas decors, toys, and so much more. It's the ideal spot to complete their Christmas shopping.
Kids are welcome to explore the Night Market as well. There will be exciting carnival rides where parents can accompany them. Late-night visitors can experience a party-like vibe while checking out stalls with live DJs playing lively music. To amp up the holiday fun and add more color to their evenings, visitors can watch fireworks displays on all Saturdays of December.
Ortigas Malls is expecting a large volume of people to visit Greenhills and the Night Market during the holiday rush. But Candelaria assured the public that all participating merchants are fully vaccinated and following strict health protocols. Security officers are also patrolling the area to ensure the safety of shoppers and that everyone is observing proper health procedures at the Night Market. Although wearing of face masks outdoors and indoors is voluntary, visitors and mall goers are still encouraged to wear their face masks to ensure their safety.
"It's time to make new Christmas memories and traditions at the Greenhills Night Market with your family this season, happy moments that  they will always remember and pass on to the next generation," Candelaria said.
The Greenhills Night Market will run from November 4, 2022 to January 8, 2023, from 4pm onwards at GStrip Parking. Live DJ performances and kids' carnival rides will be there to entertain visitors every night. Fireworks displays are scheduled on all Saturdays of December.