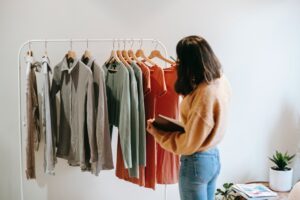 For as low as P525 premium a year, small businesses can get financial protection of up to P50,000 against risks such as fire, burglary and housebreaking, personal accident, and physical loss of money inside the premises.
Negosyo Insure is a specially-designed insurance product that protects small entrepreneurs from unexpected mishaps and losses. The inexpensive insurance protection is offered by Malayan Insurance Co. Inc.
Paolo Y. Abaya, president and chief executive officer of Malayan Insurance, said with Negosyo Insure, entrepreneurs are empowered to safeguard their business ventures.
"By giving them a reliable financial safety net against untoward incidents, small business owners can stay laser-focused on their operations, targets, and customers," Abaya pointed out.
Policyholders are covered with an accidental death benefit up to P50,000; total permanent disability due to accident benefit up to P50,000; disablement or dismemberment coverage up to P50,000; and medical reimbursement of P5,000. While fire cash assistance, burglary and housebreaking, and loss of money inside the premises benefits are up to P10,000 each.
Malayan Insurance made policy enrolments available online through the GCash app.
There are two easy ways to avail of the product via GCash:
First is via GInsure. On the GCash app, the interested entrepreneur simply goes to the GInsure tab, taps on the Business category, selects the Negosyo Insure Insurance product, checks the product details, submits the required information, and completes the payment. A certificate of cover will be sent via email to the policyholder once purchase is successful.
Second is by signing up as an official GCash Pera Outlet. All registered GCash Pera Outlets have the opportunity to avail of Negosyo Insure by clicking on the GPO insure icon on their GPO app. This will then lead them to the Negosyo Insure product. This will be available starting mid-April.
Policyholders can also process claims through the same platform or convenient process. Clients should tap the GInsure button, go to "My Insurance," select Negosyo Insure Insurance, then press "Make a Claim."
The app redirects clients to the Malayan website's "Claim Form" page, where they can submit the Claim Form and then complete the process by certifying and agreeing to the corresponding terms and conditions. Valid claims will also be sent directly to the insured party via wire transfer.