- Advertisement -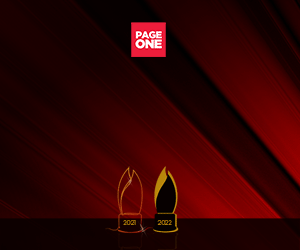 EXECUTIVES of Junior Chamber International (JCI) and Palawan Pawnshop-Palawan Express Pera Padala recently announced that nominations are now open for the Kasambahay Kasambuhay Pilipinas Awards, which recognizes outstanding Filipino household service workers.
Now on its fourth year, the kasambahay awards gives P75,000 cash and trophy to each of 10 awardees every year in colorful ceremonies held in their honor. Last year's awards ceremony was held December at the Araneta Coliseum in a three hour star-studded show.
"The awards program focuses on the importance and dignity of the loyal household service workers or kasambahays and draws inspirational lessons from their simple lives and daily accomplishments," said Bobby L. Castro, CEO of Palawan Pawnshop and Palawan Express Pera Padala.
The JCI chairperson for this year's search, William Ong, informed that nominations are restricted to domestic workers who have rendered at least seven straight years of service to the present employers, not more than 75 years old, still at work, and ambulant enough to claim the award in Metro Manila.
He urged qualified domestic helps – nannies, maids, cooks, laundry women, drivers, gardeners, utility boys, and others – to join the search and avail themselves of nomination forms from JCI offices or Palawan Pawnshop branches nationwide.
Filled out nomination forms, including attachments such as employment certificates and identification cards, among others, are sent back to the same JCI office or Palawan Pawnshop branch no later than the August 31, 2019 deadline.
Launched in 2016, Kasambahay, Kasambuhay Pilipinas Awards has so far produced 25 awardees.
Castro hopes that "through this continued endeavor, the kasambahays' worth will be fully appreciated and that they will emerge as duly recognized partners in the Filipino home and society."