- Advertisement -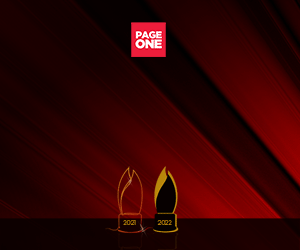 Established in 1981, GUESS began as a jeans company and has since successfully grown into a global lifestyle brand. GUESS?, Inc. designs, markets, distributes and licenses a lifestyle collection of contemporary apparel, denim, handbags, watches, eyewear, footwear and other related consumer products. GUESS?, Inc. products are distributed through branded GUESS?, Inc. stores as well as better department and specialty stores around the world. As of August 3, 2019, the Company directly operated 1,162 retail stores in the Americas, Europe and Asia. The Company's partners and distributors operated 562 additional retail stores worldwide. As of August 3, 2019, the Company and its partners and distributors operated in approximately 100 countries worldwide
Los Angeles,CA– GUESS introduces an advertising campaign featuring models Eri Cummins, Kellie Stewart and Francesco Monteinase quence of photographs showcasing the most sought after looks.  Art directed by Chief Creative Officer, Paul Marciano, the campaign was hot through the lens of Tatiana Gerusovain LosAngeles,CA.
Maricano, hand selected the models and said, "It is the first campaign for Kellie Stewart and Francesco Montein North America and with the company and we welcome them to the GUESS family. "The campaign has the feel of being on a movies and the viewer is getting a behind the scenes glimpse of old Hollywood glamour.
This season's women's collection is filled with an extensive selection of denim in the form of jeans and jackets, styled with lace bodysuits. Stand-out from the line include a faux furjacket in black as well as faux leather pants and moto jackets in a variety of colors. Hound stooth printed pencil skirt spaired with rocker- chicmoto jackets are perfect pairings for upcoming seasonal soirees.
For the GUESS Guy, refined button-downs are offered in various colors and patterns and area classics taple piece that will carry over from season to season. Denim jeans and jackets remain at the fore front of the men's collection offering a mixture of distressed and clean styles in both black and blue washes and are complimented by cozy hooded logos weat shirts.
The collection will be available in stores and online starting last November. Look for these GUESS images in upcoming issues of top international fashion and lifestyle magazines, in GUESS retail stores and on collateral materials.