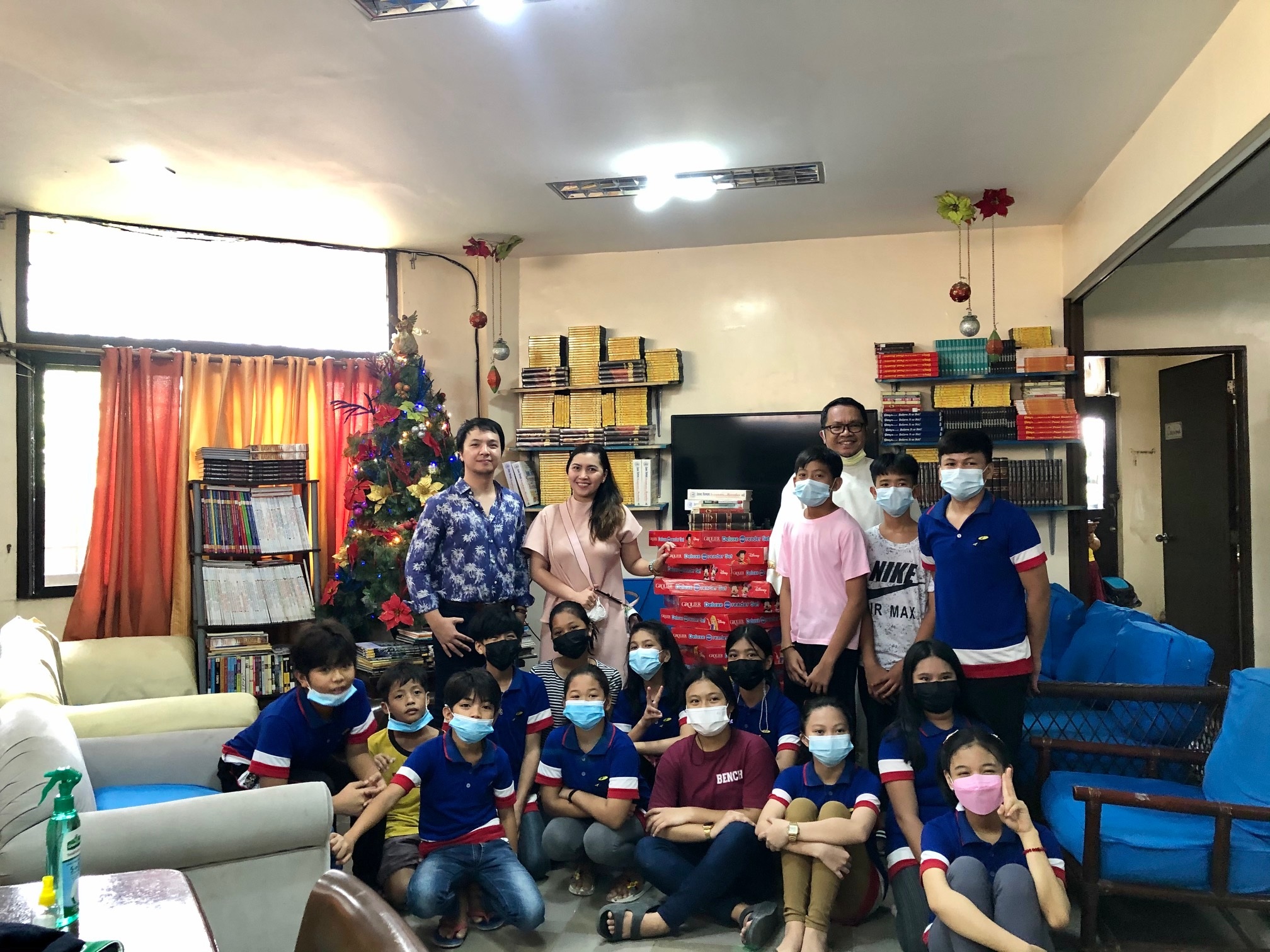 The world's largest children books publisher Scholastic Asia has launched Project Aklat at Pangarapwith agriculture marketplace Mayani to provide relief assistance and push community literary among the children of 196 indigent families affected by a massive fire breakout in Barangay 649, Baseco.
Core to the initiative is utilizing Mayani'scommunity campaigns expertise and its platform for the online giving of food packs sourced from local farmers, after which free books were donated by Scholastic Asia upon meeting the total target food donations.
The endeavor also drew the support ofvolunteer group No One Left Out, outdoor advertiser HDI, and Sto. Nino De Baseco Parish, who led the on-ground relief distribution.
"As Scholastic celebrates its 100 years, it's in our roadmap to strengthen initiatives that will promote learning and reading. We're active in partnering with organizations with the same goals as ours when it comes to giving back to the community," said Jane Tiongco-Aguirre, General Manager for the Philippines of Scholastic Asia. "Every Filipino child should be able to be given a chance to strengthen their love for learning and eventually live a life that they've built for themselves in the future. We are happy that Mayani sees this eye to eyewith us."
Scholastic is known to be the publisher of the children's favorites Harry Potter and Clifford the Big Red Dog. They are an active partner of schools in the Philippines in strengthening student reading proficiency through their word class and effective Literacy Program, Prime English and their remarkable numeracy program, Prime Math.
"One of our platform's broadened use cases is empowering our customers to give back to causes that they personally care about. As an impact-driven organization, we open our platform for a multitude of partners to anchor their social drives on and tap other value points in our ecosystem," remarked JT Solis, the Co-Founder and CEO of Mayani.
Over one metric ton of fresh produce and chicken, as well as 500 books and technology-enabled learning materials have been donated via the project. The books have been turned over already to the Baseco children's community – an effort that will complement their alternative learning programs.
The campaign was also given boosting by Mayani's billboard collaborator HDI. "We truly value education and holds this strong belief of promoting grassroots literacy as a top priorty," added Raoul Buencuchillo, HDI Adventures' President.
Tags:Scholastic Asia, Mayani, No One Left Out, HDI, Baseco, Jane Aguirre, JT Solis