One of the main sources of our high percentage of dollar entry into our country is the remmittances.  That come from our people who work hard to work abroad so that the people can support them, "leading our country to return their heroism?
They have been called the new heroes of the country, but have they been taken care of and appreciate this heroes? " These distressed ofw's, the people who patient, work hard, taken their time to successfully establish the "department of ofw's," with the great help of our good presidential and advis. abdullah mama-o, who was now appointed by president Rodrigo Roa Duterte as the first secretary of the Department of Migrant Worker on march 15 years present.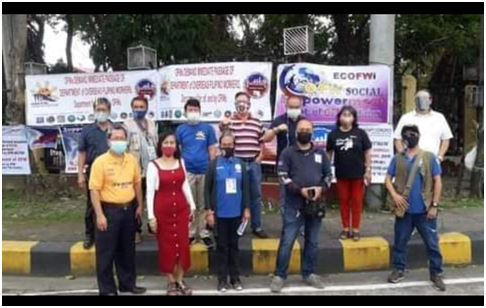 Labor migration is a national thrust for economic growth. Since 1980, OFWs have helped a lot in keeping the economy afloat with their significant contribution through personal remittances.  Remittances to the Philippines from around the world continue to grow, hitting an all-time high of $33.5B in 2019 and accounted for 9.3 percent of our GDP (gross domestic product). Continued growth in OFW remittances would also support recovery in consumer spending, which accounts for nearly 70 percent of the economy.
The Philippine Overseas Employment Administration (POEA) will serve as the DMW's backbone, absorbing the Department of Labor and Employment's (DOLE) attached offices including all POLOs (Philippine Overseas Labor Office), as well as the Overseas Workers Welfare Administration (OWWA) once it is fully constituted. POEA will craft solid implementing rules and regulations (IRR) that shall cover all the mandated functions and duties of the new department, especially in the implementation of welfare programs and policies that respond to the concerns and needs of OFWs.
Earlier this month, the incoming and outgoing officials of the government from the overseas employment sector have already met for the transition of offices. Newly appointed DMW Sec. Susan "Toots" Ople and DOLE Sec. Silvestre Bello III have already discussed details of the transition as well as operation of the new Department.
Leaders of the OFW Distressed Advocate Philippines and Unified Migrant Workers Global called for a dialogue with President-elect Bong Bong Marcos, Jr. to discuss some issues involving their sector in the country, especially the reinstatement of Atty. Abdullah Derupong Mama-o as DMW Secretary.