- Advertisement -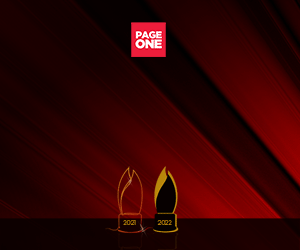 At a recent relief goods turnover ceremony for Metro Manila's urban poor communities in 43 barangays given by 11 major Filipino Chinese organizations of the Filipino Chinese Community Calamity Fund (FCCCF) held at FFCCCII Bldg. in Binondo district, Manila, Federation of Filipino Chinese Chambers of Commerce & Industry, Inc. (FFCCCII) President Dr. Henry Lim Bon Liong said: "I foresee strong Philippine economic recovery next year 2022, with my forecast of conservatively the GDP growth at 6.5%, and optimistically at 7.5%. The Philippines has strong economic fundamentals for robust recovery, our leaders have guided the country well especially with socio-economic reforms, prudent fiscal and monetary policies, better infrastructures. Let us unite, cooperate, continue to promote nationwide vaccine program and uphold basic health protocols like wearing face masks, social distancing. Our Filipino Chinese business community is hopeful and ready to reinvest to help sustain strong Philippine economic recovery. Let us help create more jobs, boost consumer and business confidence."
FFCCCII is umbrella organization of over 170 Filipino Chinese chambers of commerce and diverse industry associations nationwide from Aparri to Tawi Tawi led by industrialist Dr. Lucio C. Tan as chairman emeritus and Dr. Henry Lim Bon Liong as president. The FCCCF is a philanthropic coalition of 11 major Filipino Chinese business, civic and cultural organizations led by FFCCCII, it was established to raise funds and distribute relief assistance for victims of calamities such as pandemic, typhoons, etc.
 On the May 2022 election and the Filipino Chinese business community's hopes for the next Philippine President, Dr. Lim said: "We are hopeful for a clean and orderly 2022 election, so that continued political stability shall be strong foundation for Philippine economic recovery. For the next President, we hope that the next administration shall continue bold socio-economic reforms such as support for agriculture progress and food security, infrastructure modernization, uphold independent foreign policy of befriending and trading with all the world's big powers, and also continue vigorous efforts to improve peace and order."
Since the March 2020 when the global pandemic started in the country, FFCCCII led the creation of the Filipino Chinese Community Calamity Fund (FCCCF) comprised of 11 major Filipino Chinese business, civic and cultural organizations, FCCCF raised over P300 million pesos in donations to undertake charities to alleviate the difficulties of our marginalized peoples and to give support to medical and security frontliners nationwide.
FCCCF has distributed donations in the form of:
Medical supplies like masks and Personal Protection Equipments (PPEs) donated to medical, police and military front-liners as well as to public and private hospitals;
Donations of hundreds of thousands of food packs of five (5) kilos rice for marginalized people in Metro Manila and in the provinces whose livelihoods have been disrupted by the crisis.
Donating for the biggest testing facility for the Philippine Red Cross office in Port Area, Manila.
The Filipino Chinese Community Calamity Fund (FCCCF) is led by Chairman Dr. Henry Lim Bon Liong of the FFCCCII. The two vice-chairmen are Mr. Yang Huahong of the Federation of Filipino Chinese Associations of the Philippines and Mr. Lugene Ang of the Philippine Chinese Chamber of Commerce and Industry, Inc. (PCCCII).
The 11 major Filipino Chinese organizations are the following:
    Federation of Filipino Chinese Chambers of Commerce and Industry, Inc. (FFCCCII) and its philanthropic arm FFCCCII Foundation Inc.,
Federation of Filipino Chinese Associations of the Philippines,
Philippine Chinese Chamber of Commerce and Industry, Inc. (PCCCII),
Overseas Chinese Alumni Association of the Philippines,
World News Daily,
Filipino Chinese Amity Club,
Filipino Chinese Shin Lian Association,
Overseas Chinese Chamber of Commerce and Industry of the Philippines,
Philippine Soong Ching Ling Foundation,
Philippine Jin Jiang Shen Fu Zhen Association,
World Fujian Youth Association & Business Club