- Advertisement -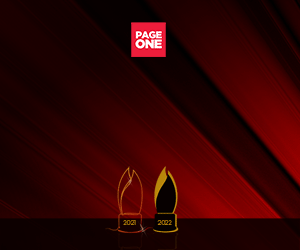 Shopping by balikbayans, overseas Filipino workers and even foreign nationals visiting the country has never been as fun and as exciting with Duty Free Philippines' opening of its newest and largest landside store at the arrival area of the Ninoy Aquino International Airport (NAIA) Terminal 3.
Three times the size of a regular airport store, the NAIA 3 Duty Free outlet boasts of probably the most extensive range of wines, spirits, liquor and chocolates, along with the soon to be ratcheted up selection of sporting goods, apparel, home furnishings and groceries (yes, groceries that's right).
"All brands we sell at Duty Free PH are 100 percent authentic as they are directly imported from manufacturers abroad," DFP chief operating officer Vicente Pelagio Angala said,
"Our chocolates are richer and smoother compared to the ones sold at local malls. The flavor distinction isn't imaginary because we import our confectionaries from Switzerland, United States and Australia.
Spotted at the shelves of the 3,000-square meter store are the old, familiar Ferrero Rocher, Hershey's, Toblerone and Cadbury. New ones to tease the palate abound too with Lindt & Sprunguli, Ghirardelli, Guylian and Godiva.
The liquor section is awash with the go-to brands of discriminating Filipinos like Macallan, Hennessy, Ballantines, Remy Martin, Jack Daniels, Johnny Walker and Chivas Regal.
Tempting are the multi-pack items like this writer's favorite Alfonso XO which came at under a hundred dollars for four bottles – truly bang for the buck for spendthrifts who want to swig fine brandy.
Angala said they opened an outlet at NAIA 3 in anticipation of high tourist arrivals in "the largest terminal in Metro Manila serving major airlines catering to foreign tourists and OFWs."
He said the NAIA 3 outlet makes perfect business sense for Duty Free Philippines since "it usually records the second or third highest contributor to sales."
For the fashionistas, some of the brands you can drool on are Marc Jacobs, Lacoste, Dolce and Gabbana, Gucci, Versace, Salvatore Ferragamo, Chloe, Calvin Klein, Estee Lauder, Lancome, Bulgari and Clinique.
But as it is always thinking beyond gifts to make your relatives and loved ones happy, Duty Free Philippines ensured that its NAIA 3 outlet has well-stocked grocery section again with multi-pack bundles of canned goods, coffee, and soaps.
Arriving at NAIA 3 will never be the same again with a Duty Free PH awaiting with its top-notch offering at prices that would put a smile on your face.