- Advertisement -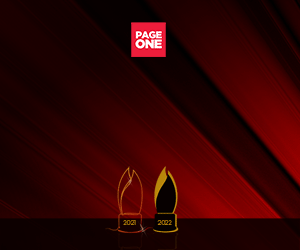 International Pasta Day celebration at Seven Corners was made possible with Ideal Gourmet Pasta. Firm and consistent, made from Durum Wheat Semolina, made with pasta-making expertise that spans over 70 years. Ideal Gourmet Pasta is the preferred brand of the Philippines' biggest and best restaurant, hotels, caterers and other food service establishments. Chef Sau Del Rosario proves this saying, "I have travelled the world and have cooked for the most discriminating people for so many years now. My constant challenge is how to create dishes that are unique and flavorful by global standards– all the time. With Ideal Gourmet Pasta, I have never missed achieving these standards."
Crowne Plaza Manila Galleriacelebrated International Pasta Day through an afternoon affair at Seven Corners last October 22, 2019, Tuesday.
In partnership with Ideal Gourmet Pasta, celebrity Chef Sau Del Rosario showcased two pasta dishes through a live cooking demo. His first dish, SquidInk Pasta Coconut Prawn and Scallop,got the right balance between sea saltiness and the sweetness of coconut that enveloped the seafood produce but not overpowering its freshness. While, taking inspiration from his hometown, Pampanga, Chef Sau featured Penne Rigate Pasta with Sisig– an authentic spicy Kapampangan dish made from pork's meat and brain.
Crowne Plaza Manila Galleria's very own Executive Chef Ian Chambersalso featured his culinary flare. Inspired by his expedition across the world, Chef Ian impressed the guests with his dish, Wagyu Beef Cheek & Truffle Ragu with Fettuccine. The dish was cookedusing wild and seasonal mushrooms and Mediterranean tomatoes from Italy, grated withAlba black truffle and finished off with slow-cooked Wagyu beef cheeks that exuded a savory flavor profile.
Taste these wonderful pasta dishes and more at Seven Corners from October 25 to 27, 2019. For inquiries and table reservations, call (02) 8633 – 7222 or email fandb.reservations@ihg.com. Like them on Facebook: www.facebook.com/crowneplazamanilagalleriaand follow them on Instagram: @crowneplazamanilagalleria.