- Advertisement -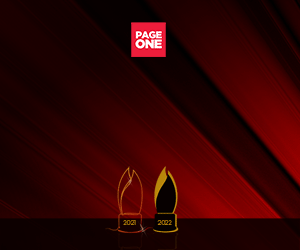 BOLT28COMMUNICATIONS is a newly established Regional Sports Marketing Agency.
BOLT28's birth is rooted in its partners' understanding of how technology now plays a huge role in sports. Through the marriage of sports and technology, BOLT28 aims to ensure the growth of traditional and non-traditional sports, reaching both local and regional audiences. Bolt28 is here to support athletes, not by merely doing events, but by developing strong grassroots programs and competitions.
TriciaCanilao and LaurenceMossmanarethecreatorsbehindthecompany. A company that aims to "BEAGAMECHANGER" — they both went against the norm when most people thought a career outside of the Philippines would be more lucrative. Both chose the path of moving back to the Philippines and both saw the bigger possibilities and opportunities the country can provide!
With the launch of the company,comes their first offering in the world of E-Sports: BOLT28SIMRACING. One of the fastest-growing industries in the world, e-sports has grown from being just an entertainment source to becoming a lucrative business and a massive worldwide community that is rapidly evolving through technology and online communication. As long as technology and digital platforms continue to progress, so too will the e-sports industry; and BOLT28 intends on innovating this area with the help of the private sector and the community.
We are proud to announce our partnership with eGG, a regional television network, and an online streaming platform, to enable us to reach a wider community. In line with our values of safety and passion for the automobile industry, we are happy to announce JamesDeakinasourofficialBrandAmbassadorforBOLT28. As a champion for the Filipino people, we aim to work with James to advance his cause and in turn introduce a whole new generation to the automotive industry through technology and e-sports.
BOLT28 and its creators are clear with their vision of working with Filipinos to show the rest of  Asia that we can go head to head with any other international market! At the same time, BOLT28 provides the gateway for international companies to reach their target markets in the Philippines.Question is… "Are you ready to be a GAMECHANGER?"
Bolt28 Sim Racing
The Bolt28 Sim Racing competition brings the high-speed, exciting sport of Sim Racing to the Philippines. The competition will be taking place over 5 days at SM City Clark, with 3 days of qualifying time-trials followed by the semi-finals and finals. Aimed at growing different e-sports in the country, newcomers and seasoned drivers alike are encouraged to compete or simply try out sim racing and enjoy the thrill of racing, without having to leave the mall! There will be on ground activations, a chance for people of all ages to race, and special events such as the 'Celebrity Race', a 'Campus Wars' competition between Universities, and various entertainment across the 5 day event. Join the e-sports movement, experience the thrill and be a gamechanger!