The J. Amado Araneta Foundation (JAAF) and Araneta City's Gateway Gallery partner with public interest law organization ImagineLaw in hosting an art anthology exhibit to celebrate the culmination of Philippine Heart Month.
Titled 'Heart to Art', the anthology exhibit features crowdsourced art pieces by local Filipino artists that depict personal stories and experiences on heart disease and COVID-19. It is open for public viewing for free at the Gateway Gallery from March 1 through March 15, 2022.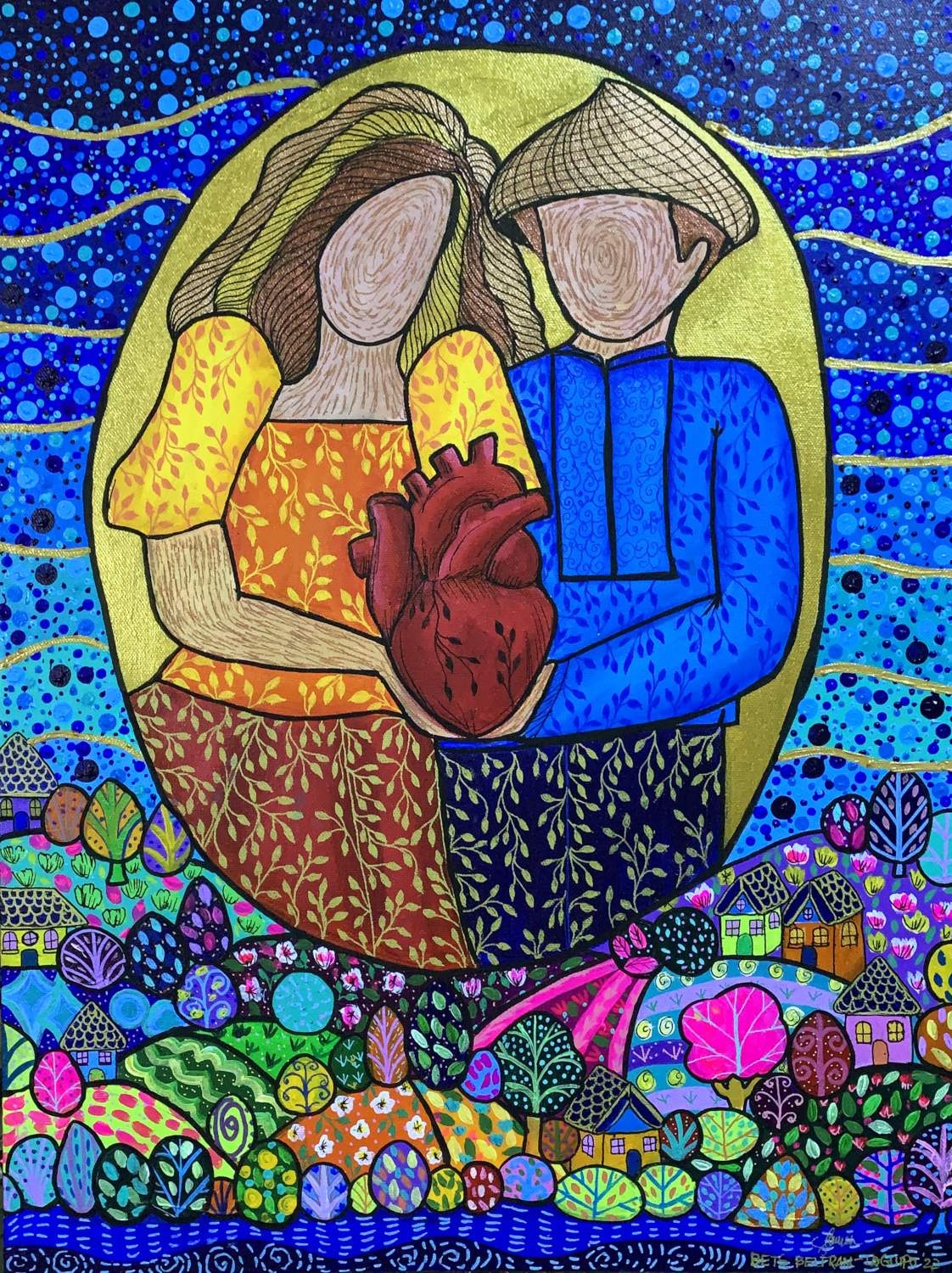 In the Philippines, coronary heart disease (CHD), a type of cardiovascular disease, is responsible for taking over 120,800 lives annually making it the number 1 cause of death in the country. Health conditions like heart disease, also aggravate the symptoms of COVID-19. About half of Filipinos who died from COVID-19 also suffered from comorbidities, the majority of which was found to be CHD.
Behind this statistic are real people, with real stories to tell. The realities faced by people with heart disease cannot be expressed through numbers alone.
The art exhibit aims to raise awareness on heart disease as a prevalent concern among Filipinos, and build support for the issuance of trans fat elimination policies in the country. TFA is a toxic compound commonly found in food items with partially hydrogenated oil (PHO), such as prepackaged and baked and fried street and restaurant food. Poor diet high in TFA increases the risk of cardiovascular disease (CVD) like heart attacks, known comorbidity of COVID-19.
The Heart to Art exhibit represents a fervent call to strengthen efforts in combating the risk factors for cardiovascular diseases. It is hoped that through this exhibit, one's eyes are opened to the urgent need to enact policies that will prioritize Filipinos' heart health. 
To know more about the exhibit or for more extensive features, you may contact Eloah (09162219846, eloah@imaginelaw.ph), or Ma-Anne (09178130632, maanne@imaginelaw.ph).
Gateway Gallery is Araneta City's museum devoted to the promotion of Philippine arts and culture. It is a free-admission museum, open daily from 10 am to 6 pm at 5F Gateway Tower, Araneta City, Quezon City. For inquiries, you may call at 8588-4000 local 8300, or email at gatewaygallery@aranetagroup.com.