Quick and curated all-day breakfast selections are now on the menu for breakfast lovers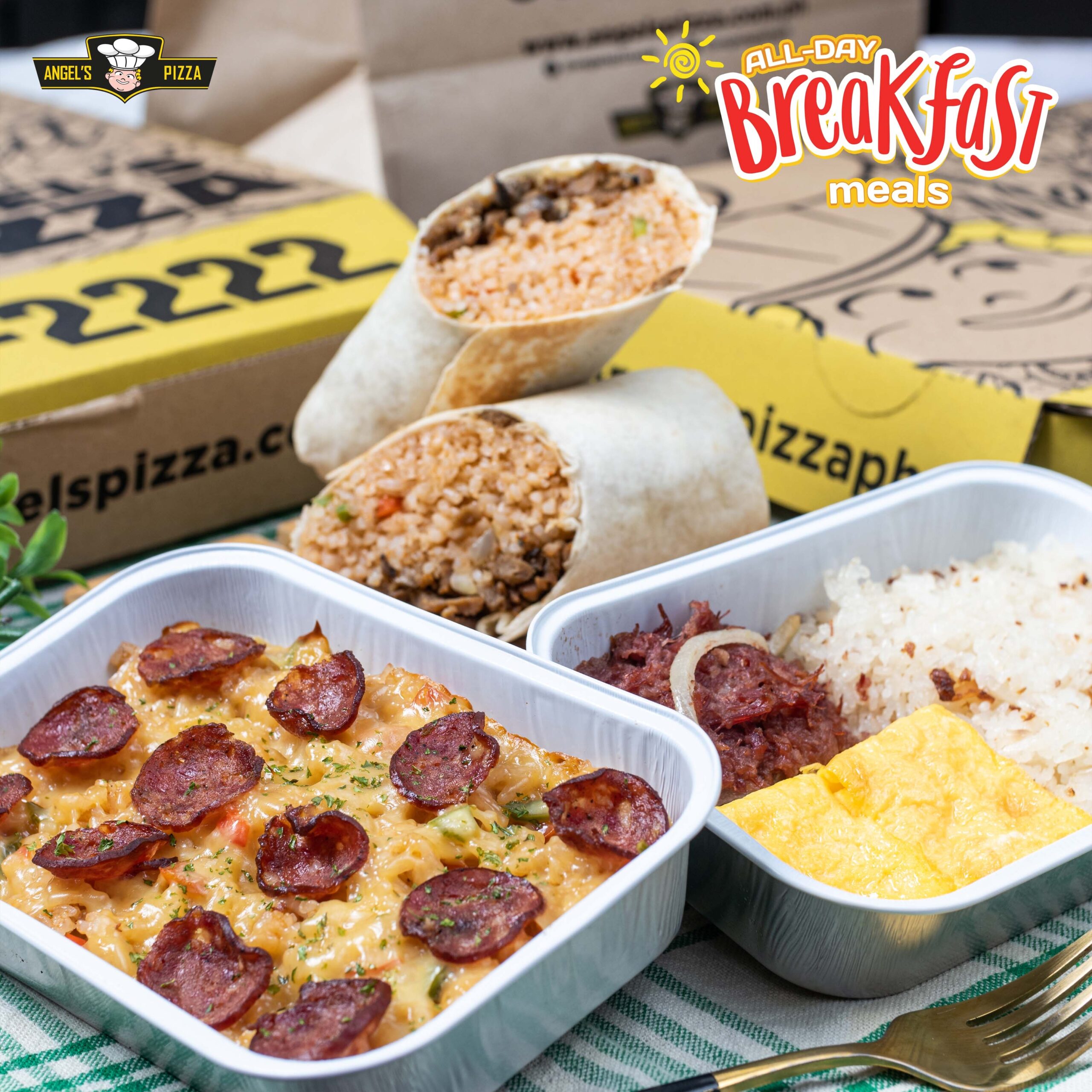 - Advertisement (300x250) -
Seems like Angel's Pizza isn't only expanding its branches nationwide, but is also expanding its winning menu. Ensuring that the homegrown pizza chain's food offerings are adaptable across mealtimes, they finally launched their all-day breakfast selections.
Categorized under All-Day Breakfast offerings, three new products were recently launched. These are composed of Chorizo Rice Bakes, Rise n Shine and the Mexican Beef Wrap.
According to the company, the launch of these new selections is in line with their direction on providing affordable quality products to their customers. Angel's Product Development officer, Chef Loren Lazar explains, "In formulating these products, we sought to create comfort breakfast meals which are delicious, affordable, familiar, and made of quality ingredients. We also always make sure to provide good value and not short-change the customer in terms of quality and portion, while offering these at value-for-money prices."
With majority of their stores in Metro Manila operating 24/7, these All-Day Breakfast offerings will also be well-enjoyed by late night owls anytime of the day or in the wee hours of the morning. Whether someone is just looking to start their day with an affordable, filling meal or have a midnight snack, these new products of Angel's Pizza will surely hit the spot.
Chorizo Rice Bakes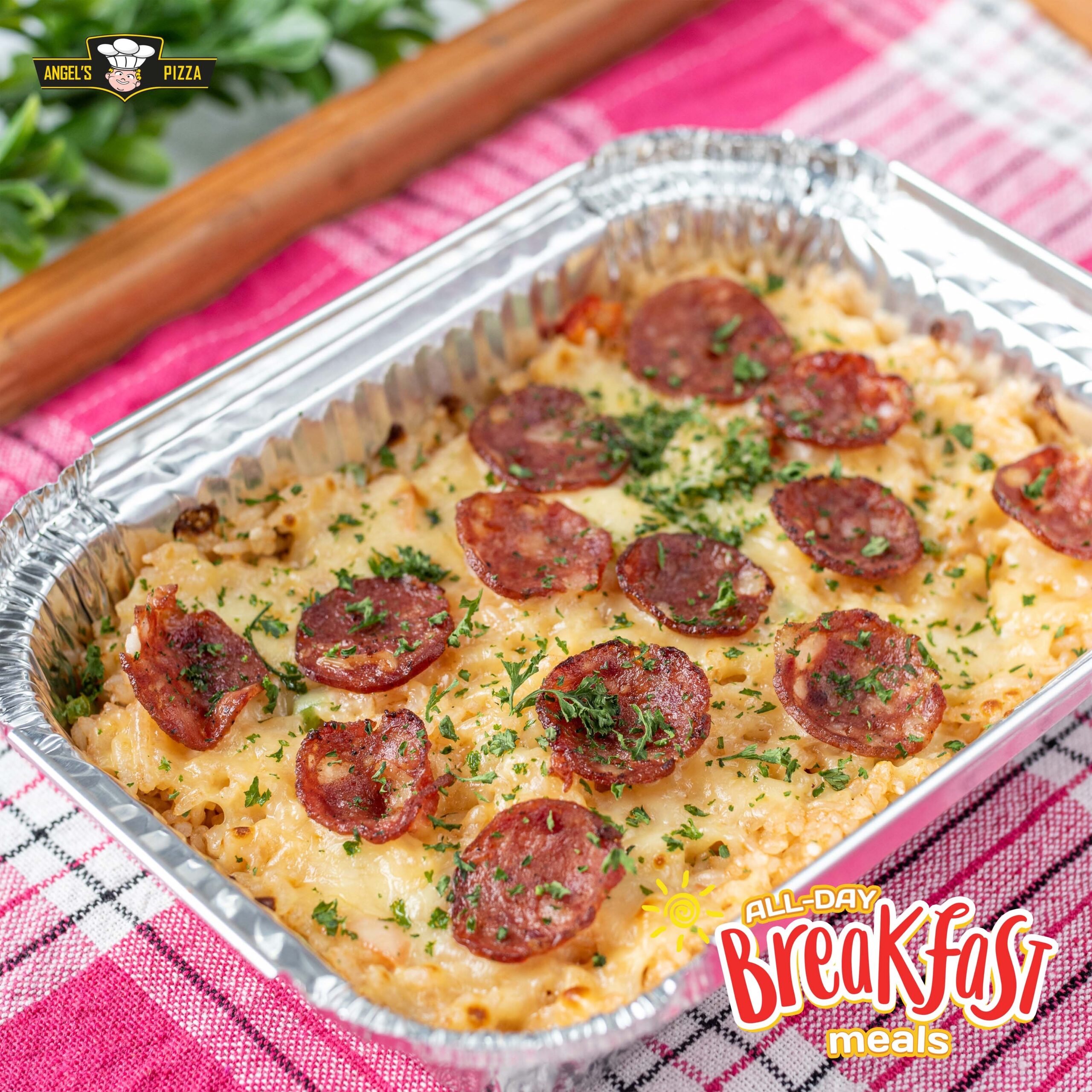 Angel's Pizza's rendition of a baked chorizo meal marries the best of both worlds between a meat-lovers pizza and a baked rice recipe. This dish is a flavorful blend of fried rice, spanish chorizo, tomatoes, onion, green and red bell peppers, parsley, and generously topped with mouth-watering melted cheese.
Mexican Beef Wrap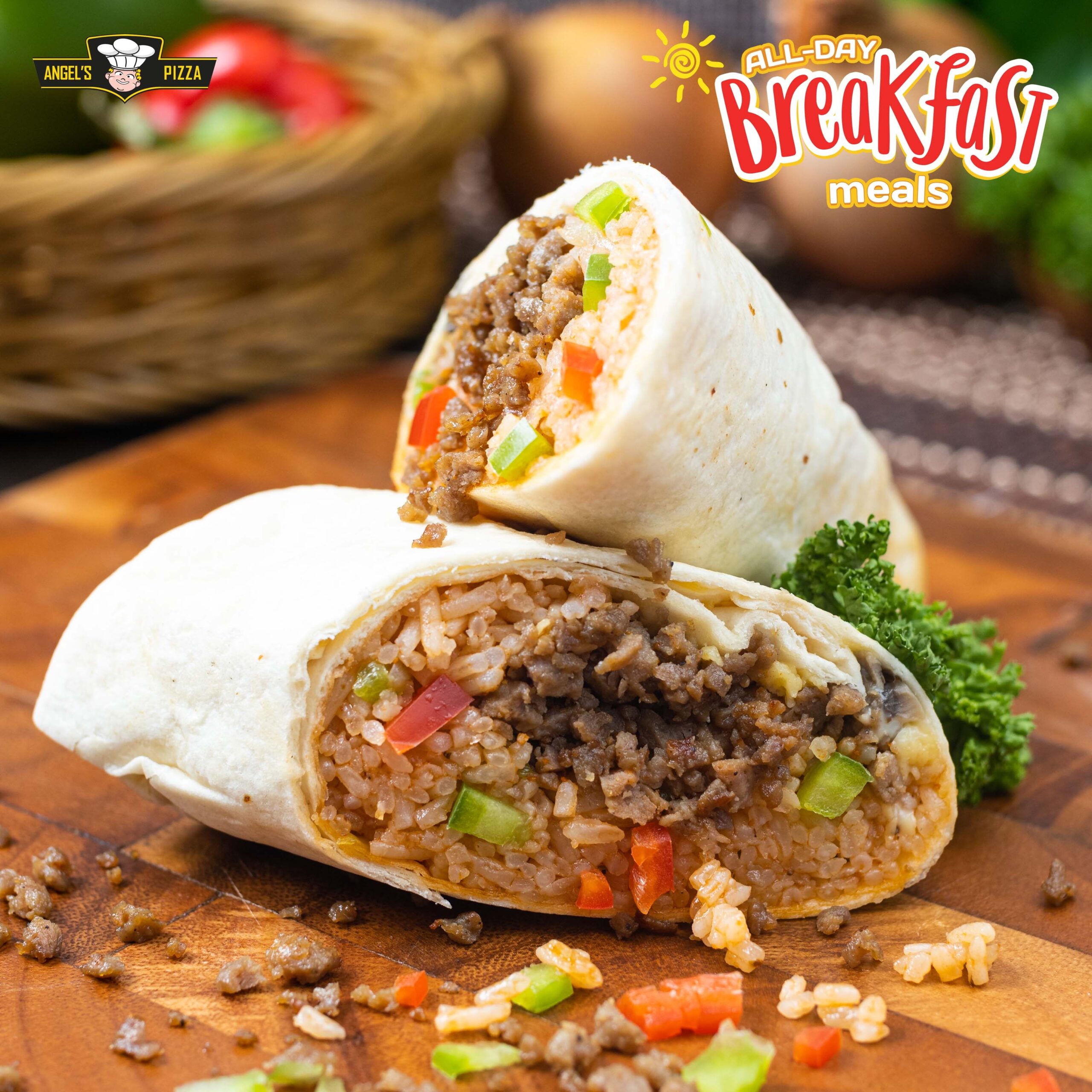 The Mexican Beef Wrap is Angel's version of an extremely flavorful and filling beef taco wrap. Made with Mexican fried rice mixed with diced beef, mushrooms, and spices wrapped in a tortilla, this will be the favorite for people on the go looking for a filling and delicious meal.