Tired-looking eyes are a widely shared concern that goes beyond age and gender. Even after a good night's sleep, under-eye shadow and a lack of volume can give the illusion of perpetual fatigue.
In a world where tired-looking eyes can affect anyone, Restylane® Bright Eyes is the answer. One of the brand's innovative Holistic Individualized Treatment (HIT™) strategies, Restylane® Bright Eyes is the individualized treatment plan that smoothens the wrinkles and tear trough deformity around the eye area.
Restylane® Bright Eyes HIT™ advocates the complementary use of Restylane with Lidocaine and Restylane® VOLYME ™ in the periorbital area for a brighter look.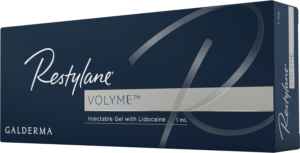 Restylane with Lidocaine emerges as the revolutionary answer to rejuvenate and brighten up those captivating eyes backed by extensive clinical journals. Dark shadows, under-eye hollows, and a fatigued appearance are no longer a challenge thanks to the groundbreaking filler, Restylane with Lidocaine.
Meanwhile, Restylane® VOLYME ™ is an aesthetic innovation that addresses mid-face volume loss, offering a non-surgical solution that restores natural-looking, youthful fullness. Through state-of-the-art technology, Restylane® VOLYME™ empowers individuals to regain their vitality and self-assured glow.
Restylane® Bright Eyes HIT™ emerges as a game-changer in the field of aesthetics, designed to address the concerns of those seeking to brighten up their eyes and achieve a more youthful, vibrant look.
"Restylane® Bright Eyes HIT™ represents a significant advancement in the world of aesthetic enhancements," says Dr. Jason Li Chien-Nien MD., a renowned expert in dermatology from Taiwan, "Its unique formulation allows for precise and controlled volume restoration, resulting in a balanced appearance. The results are truly remarkable, and I'm thrilled to be part of an era where such innovative solutions are accessible to individuals seeking a refreshed and rejuvenated look"
The effectiveness of Restylane® Bright Eyes HIT™ is underscored by its ability to deliver results that go beyond expectations and its longevity, reducing the need for frequent maintenance sessions.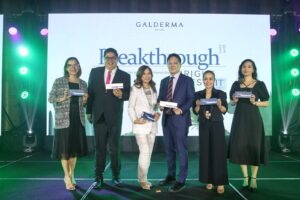 CAPTION (L-R): Galderma Aesthetics Marketing and CET Manager Christine Legaspi, Galderma Philippines General Manager Ferdinand Roxas, Founder and Medical Director of the Asian Stem Cell Institute, Inc., Ma. Cristina Puyat, MD, FPDS, FPADSFI, World Renowned Dermatologist and Dermatological Surgeon Jason Li Chien-Nien, MD, Head Dermatologist of Aesthetic Institute of the Philippines Karen Gavino-Dionisio, MD, FPDS, and Galderma Aesthetics Business Unit Head Michelle de Jesus.
"Restylane® Bright Eyes HIT™ exemplifies our commitment to pushing the boundaries of beauty innovation. We believe that everyone deserves to look and feel their best, with the diverse portfolio of Restylane®, we are providing a transformative solution that empowers individuals to embrace the ageless natural look they deserve," says Christine Legaspi, Marketing and CET Manager of Galderma.
With its advanced formulation and expert precision, this remarkable filler targets the tear trough area, adding the perfect touch of volume where it matters most. Backed by years of research and clinical trials, making it a reliable and safe option to enhance the under-eye area.