Regardless of the season, SM malls in Marilao, Baliwag, and Pulilan will make everyday a holiday as the malls bring in some of the latest additions to their exciting mix of food tenants for a fun and exciting shopping experience.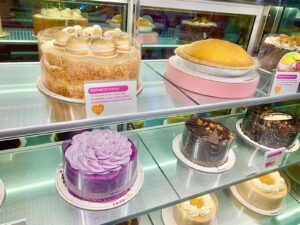 Perfect for the season of giving, SM City Marilao welcomes Caramia Cakes & Gelato. Sweet tooth or not, one can't resist Caramia's premium lineup of cakes, gelato, and shakes that are enough to make any celebration or a simple day merrier. Here you may find Caramia's bestseller cakes, such as Ube Cake, Midnight Dream, Pistaccio Cioccolato, and Salted S'mores. Of course, their all-time favorite gelato flavors include Pistachio, Chocolate Therapy, and Cookies & Cream. Also try their newest offerings— Mango Cream Pie, and gelato in Maltesers and Peach Mango Caramel flavors. Whether it's a gift, a treat, or a simple craving, Caramia Cakes & Gelato will surely fit any occasion or anyone's heart. Visit them now at the second level of SM City Marilao.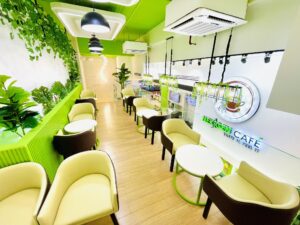 A highly recommended place to drink, eat, and unwind unveils as Nextgen Cafe opens at the ground-level, mall annex of SM City Baliwag. Shoppers will be thrilled, as Nextgen Cafe is the ideal place to stay with its cozy ambience and enticing menu. Seize the day with a sip of their specialty coffee, such as Café Español, Café Yemen, and Vietnamese Coffee. Compliment your drinks with their bestseller menu—bacon, sausage, spam, choice of wafflesor rice- serve with omelet. The store also offers refreshing Sensazione series drinks available in 10 irresistible flavors, among others. Furthermore, Nextgen Café is pet-friendly, so fur parents are welcome to chill here with their pets, with rules applied accordingly.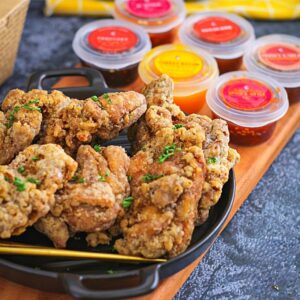 Call the squad and assemble for a yummy feast as The Crunch – Boneless Fried Chicken opens at the ground level of SM Center Pulilan. Indulge in their unique style of tasty and mouthwatering boneless fried chicken. The store offers Chicken Shots, Shots Bucket, Half Chicken (6 pcs/flavor), and Whole Chicken (12 pcs/flavor), available in different delicious flavors such as Classic, Honey Garlic, K-Style, Spicy K-Style, Teriyaki, Cheesy Bacon, and Texas BBQ.
Plan your next food crawl and visit the latest food destinations only at SM Bulacan malls. Stay updated, as the malls will unveil some of the best store concepts in the coming days. Follow the social media pages of SM City Marilao, SM City Baliwag, and SM Center Pulilan for the latest trends and happenings.