In collaboration with Arizona State University, Mapúa University joins the Cintana Alliance to help prepare highly skilled and globally competitive graduates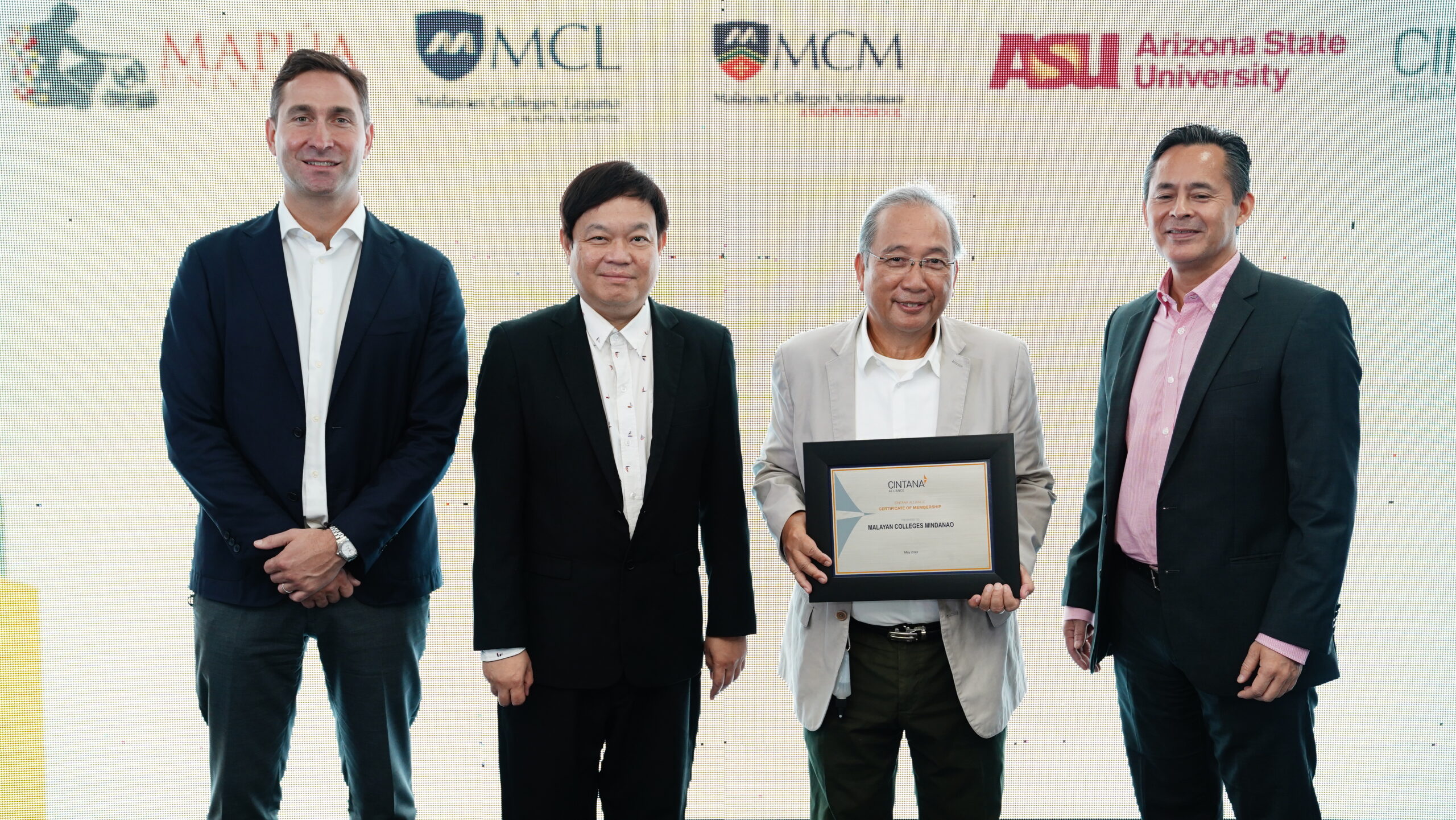 - Advertisement (300x250) -
Mapúa University, in collaboration with Arizona State University (ASU), has announced a joint initiative to expand the access Filipino students will have to high quality international education in both business and health sciences.
 ASU is ranked by U.S. News & World Report as #1 in the U.S. for Innovation1, and Top 10 for Best Undergraduate Teaching2 . ASU is also ranked by Times Higher Education as # 1 in the U.S and #2 in the world for global impact in research, outreach and stewardship3.
This groundbreaking collaboration will provide students with a highly differentiated education that will be centered on three core pillars – international exposure, real-world experiential learning and digital expertise.
By grounding this new collaboration around these three core pillars, Mapúa students will now be able to access ASU's world-class content and curricula and participate in Global Signature Courses with faculty and classmates from other countries conducted in a state-of-the-art Global Classrooms facility, which will give them a broader worldview and more international network.
Students will also be immersed in real-world experiential learning co-designed with industry partners, through problem-based learning and modern tech-enabled simulation environments. To round out their experience, they will have enhanced opportunities to learn the digital skill sets necessary for this era of rapid technological transformation, by leveraging ASU's digital expertise. These experiences will enable Mapúa graduates to hit the ground running in cutting-edge careers here and abroad.
"International, research-driven, digitally-enhanced and outcomes-based: this is the character of Mapúan education," said Dr. Reynaldo B. Vea, President of Mapúa University. "Our strategic collaboration with ASU enables us to push the envelope further, by providing our students with the opportunity to learn with a top U.S university. Our goal is to further enable a new generation of forward-looking Filipino business and health professionals to transform lives and society positively."
Starting in August 2022, Mapúa's E.T. Yuchengco School of Business will offer ASU-enhanced courses at Mapua's brand new, 8-story campus in Makati, the country's premier business district. Business students will benefit from Mapúa's strategic collaboration with ASU, which is home to the #1 Best Online Bachelor's in Business Programs according to U.S. News & World Report4. This will further enhance students' opportunities to learn from industry practitioners and pursue internships at some of the country's leading companies.
 At the same time, content and curricula from ASU will be incorporated into key health sciences pre-med programs, including the BS in biology and BS in psychology degree tracks. These will be offered at Mapúa's Intramuros campus, as well as at its subsidiary schools: Malayan College Laguna in Cabuyao, Laguna and Malayan College Mindanao in Davao City. Additional health sciences courses will be offered next school year.
"We are delighted to launch this new collaborative effort with one of the top universities in the Philippines and its subsidiary colleges," said Michael M. Crow, President of Arizona State University. "We are selective about finding the right partners. The Mapúa schools share our vision of delivering high-quality, global education at scale to our students, in order to help individuals thrive and to make our world a better place. We look forward to working together and advancing ways in which these colleges can continue to innovate to meet the needs of students as we move ahead."
Mapúa students will also be provided with access to unique international exchange programs and summer immersion opportunities at ASU and other universities around the world, through Mapúa's membership in the ASU-Cintana Alliance. The ASU-Cintana Alliance is a global network of innovative universities in the U.S., Europe, Asia, the Middle East and Latin America, working together to build and scale high-quality academic programs that respond to their country's economic and social needs. ASU-Cintana Alliance members benefit from access to Arizona State University's resources such as curricula, expertise in digital learning and insights into how to build world-class research programs. The ASU-Cintana Alliance was established through a partnership between Cintana Education and Arizona State University.